Check out related news!
The up-and-coming Japanese brand "KARL-LEIMON", which started with a longing for classic watches by two young watchmakers, has announced a limited number of new color models of the luxury sports model "Majesty". In August, 99 "turquoise" models and 150 "green" models will be released in the perfect summer color.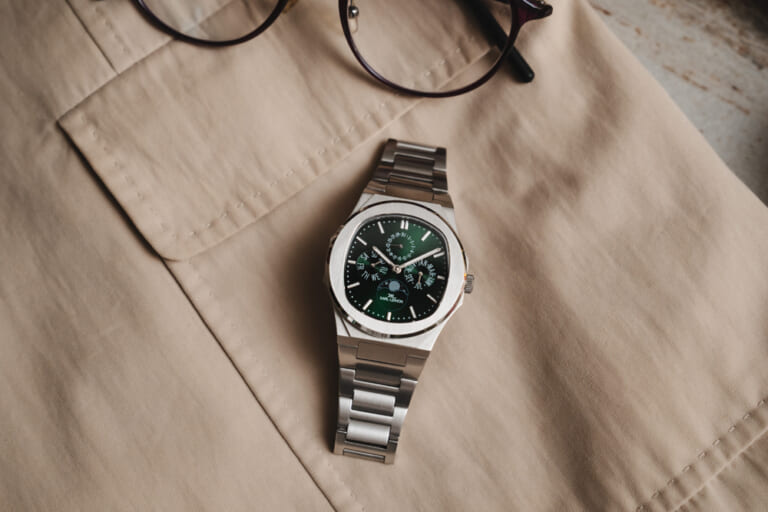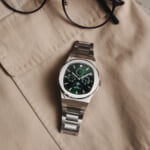 [See more images of "Majesty" limited edition new color]
Cal Raymond develops classic watches that stick to the moon phase, which is known as the mechanism of a classic watch. Cal Raymon's ragspo model "Majesty" is characterized by being an "integrated type" that is designed and designed from the case to the breath. The front side of the bezel is brushed and the edges are polished to bring out a sense of luxury, and a layer that emphasizes straight lines between the case and the bezel creates a sporty feel.
The dial equipped with a triple calendar and moon phase function adopts "turquoise blue" or "green" unique to limited edition models, creating a stylish and refreshing look. The indexes and hands are made of phosphorescent paint, which also achieves high visibility unique to sports watches.
In addition, the "interchangeable strap system" that allows the integrated breath to be replaced without tools is also adopted, and it is possible to freely replace the metal breath and rubber belt and enjoy it.
The turquoise dial "Majesty Turquoise Blue" is limited to 99 pieces, and the green dial "Majesty Green" is limited to 150 pieces, both priced at 49,500 yen. The official online release date will be Friday, August 4, 2023, and sales at each dealership will begin one week later, on Friday, August 11.
【Contact】
Cal Raymond (info@karlleimonwatches.com)
Watch LIFE NEWS Editorial Department
[Check out other news! ]】
■ Price in the 40,000 yen range. What I felt when I saw the actual machine of Cal Raymon's new Majesty, which raised 24 million yen at Kurafan!