PR:MIRCO
MIRCO is an emerging mechanical watch brand founded in Omiya in 2019 and currently based in Minamisoma City, Fukushima Prefecture. The founders are Masayasu Hiraoka and Tatsuya Watanabe. The two were high school classmates, and after graduating, they both got a job at a domestic watch manufacturer. As they learned about watchmaking and built their careers, they aspired to create a mechanical watch brand with the charm of Japan.
They chose a 1970s watch as their concept. Until a long time ago, watches of the 70s were recognized as a genre that was tasted by connoisseurs and had a good sense of humor due to their unique design, but after about 50 years, there is a movement to reevaluate designs full of a spirit of challenge that are not found in watches of other eras. Mirko takes inspiration from these watches of the 70s, redesigns the trends of the time, and creates unique, high-quality watches based on the concept of "a watch that connects the future of mechanical watches with the past".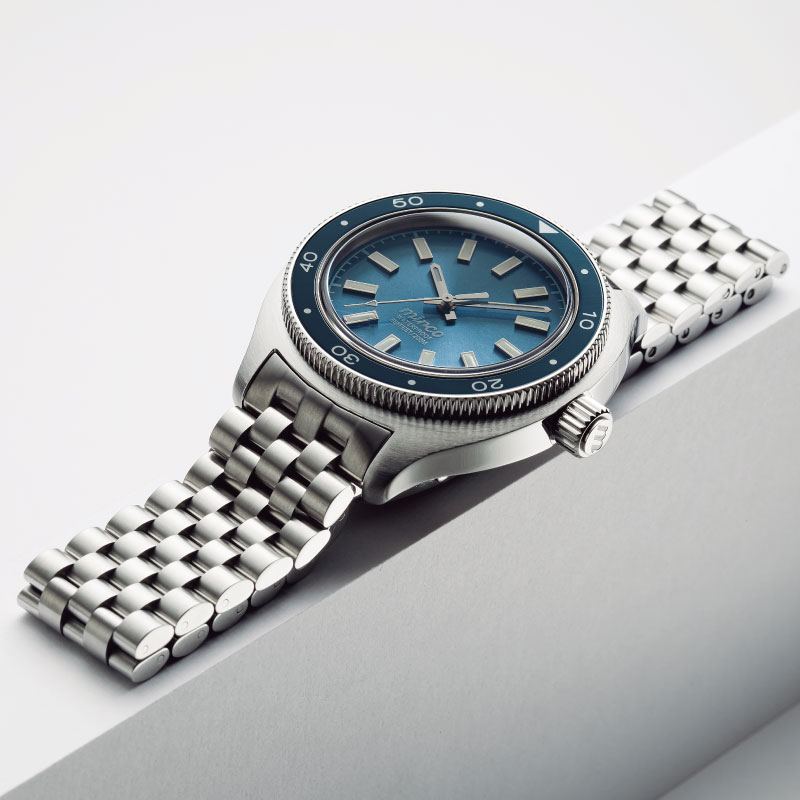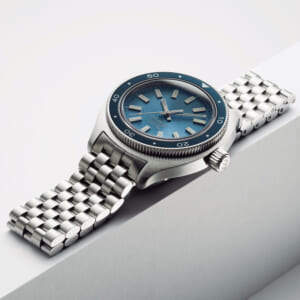 The Type 03 featured here is a diver's watch that is the second collection, but in addition to the retro oval case, the bezel and dial incorporate Japan traditional colors. It reproduces the traditional colors used in kimonos and other products, such as walnut dyeing, masu flower color, kayakiro, shikocha, and chestnut plum, and perfectly expresses the uniqueness unique to Japan watch brands.
Image article: Check out more Mirko watches
MIRCO
TYPE-03 Masuhanairo(舛花色)
Mirko's second collection uses the traditional colors of Japan, which have been used extensively in kimonos, for the dial and bezel. Available in a total of five colors, the anodized aluminum treatment creates a unique astringent and pale color. The case also has a characteristic form close to oval shape, giving it a unique personality.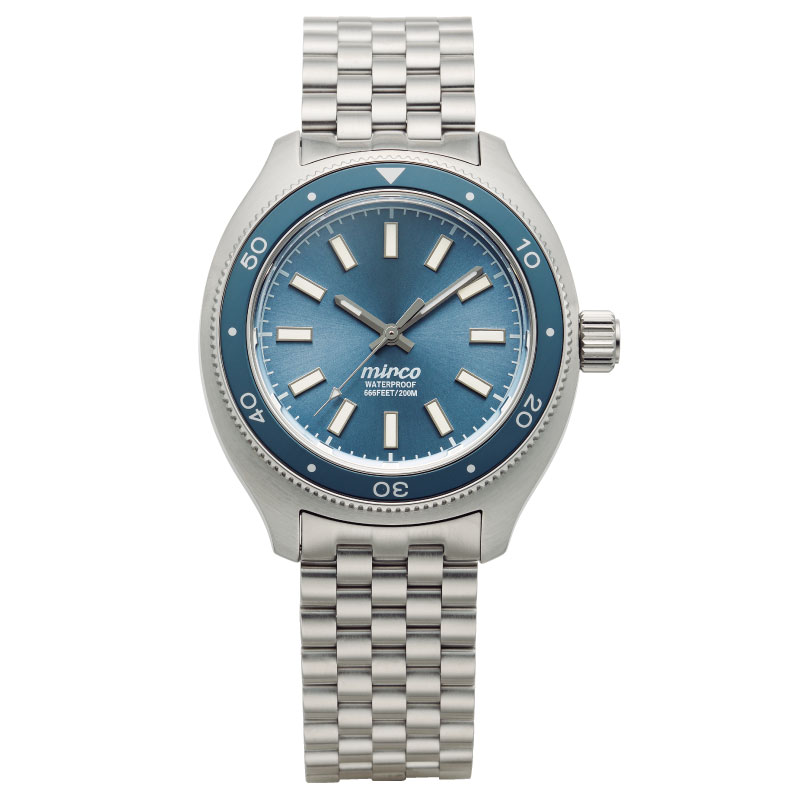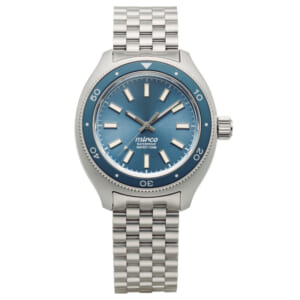 ■Ref.T301.01.02。 SS (42mm diameter). Water resistant to 200m. Automatic winding (made of Japan). JPY 220,000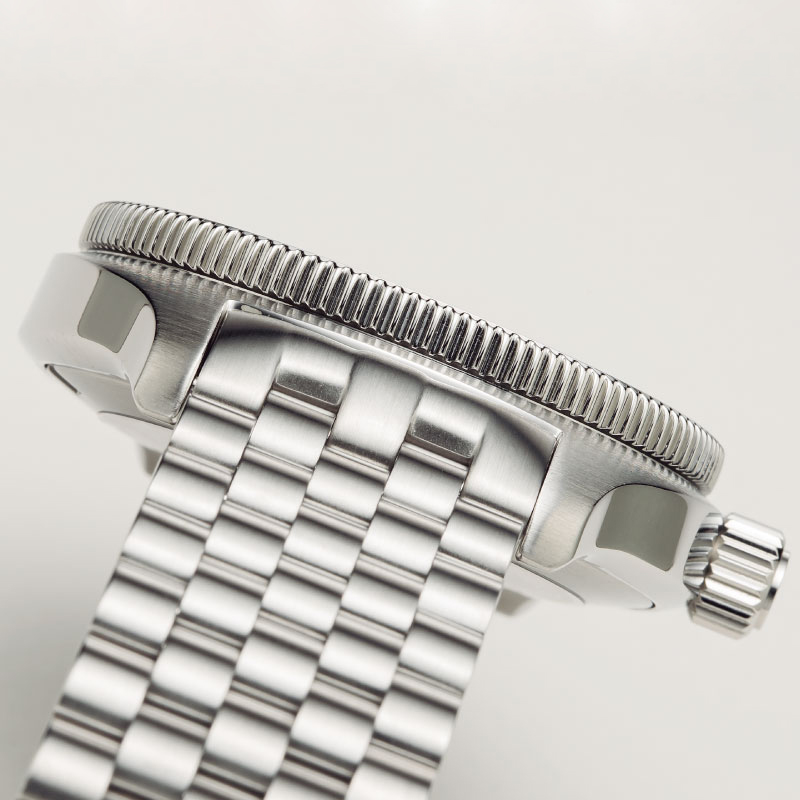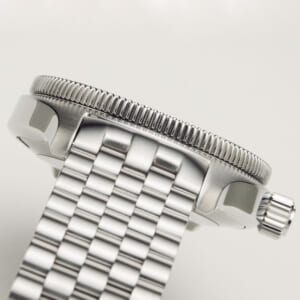 Equipped with a five-row bracelet consisting of an elliptical top with a hairline finish on the surface. This creates a sense of dignity and moderate luxury.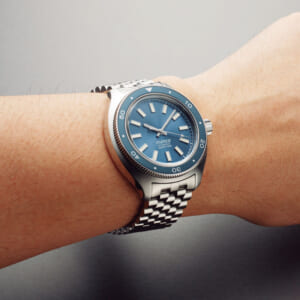 Although it is a diver's watch that is water-resistant to 200m, the thinning of the middle case makes it not feel so thick overall. The case size is 42 mm, which is not small, but the form with a shorter lug makes it easy for people with thin wrists to get used to. The breath is also moderately heavy, so it is well balanced.
MIRCO
TYPE-02 MM
Mirko's debut with a Japan automatic chronograph movement. The blue dial with orange coloring is reminiscent of the 1970 design, but Mirko's unique personality shines throughout, such as the unique case form.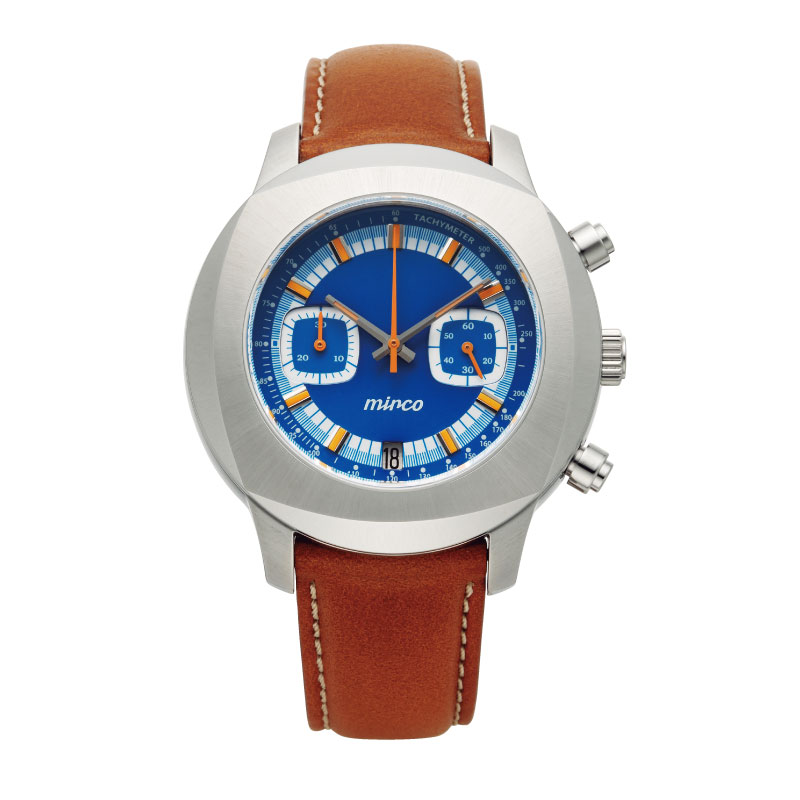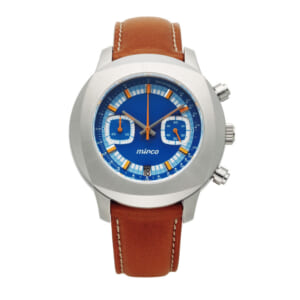 ■Ref.T202.01.01。 SS (42mm diameter). Water resistant to 100m. Automatic winding (made of Japan). JPY 275,000
【Contact】
Fukushima Watch Company
TEL.050-1334-1853
https://fukushima-watch.com
Words ◎ Takuma Funahira (Editor)
【Related link】
■[Seiko Watch 110th Anniversary Commemoration, 11 Limited Edition Models at once!!]A limited edition model that pays homage to the design of Japan's first wristwatch "Laurel" is released.
■[Seiko and other "domestic brands" or "overseas brands"!?]Budget in the 100,000 yen range, 6 reprint diver's watches that reproduce masterpieces
■[Isthecharacter'snamerecognitionmorethanthecollaborationofOmega×Swatch!?StarWarsIronManDoraemonandmoreaimfortheunique"collaborationwatch"!