Check out related news!
Seiko has released two limited-quantity models from the "Credor" art piece collection that express the world view of tanka with engraving. It will be released on Friday, October 20, 2023.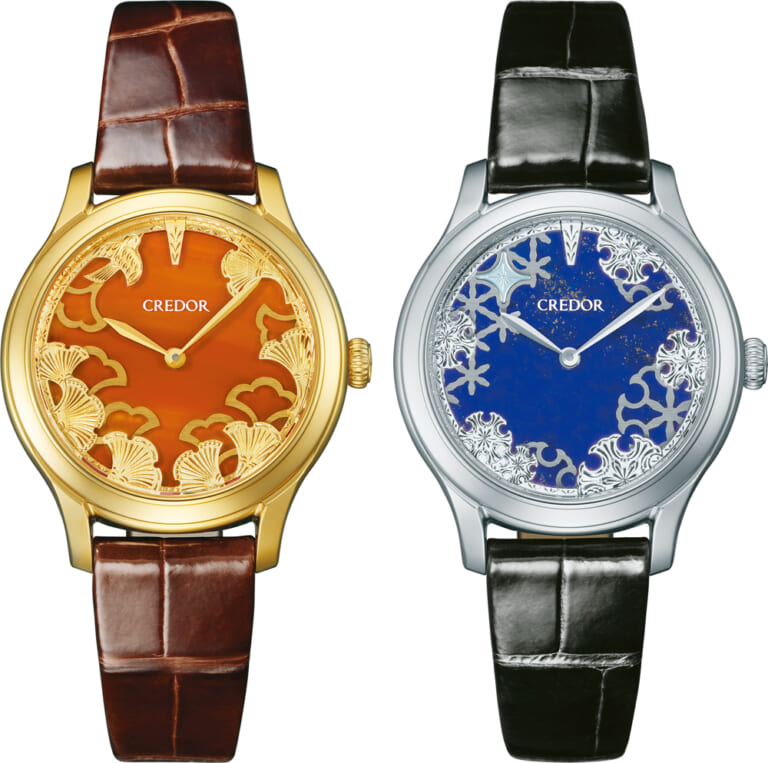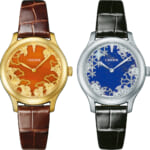 [See more images of "Credor" Art Piece Collection Mechanical Limited Edition Model]
Credor's new work, which is said to have been inspired by the unique culture of Japan, "tanka," is characterized by the beautiful engraved expression on the dial. Kana Nagao, a goldsmith who inherited the skills of the goldsmith "Kiyoshi Terui" who received the Medal with Yellow Ribbon, expresses the delicate and beautiful world of tanka using the "silk finish" created by handing very fine lines and the precise technique of "nanako" that carves continuous fine circles.
The movement is equipped with "Calibre 6890", which was developed for the finest domestic dress watches. The ultra-thin mechanical movement with a thickness of only 1.98 mm, which even a skilled watchmaker can assemble only 1~2 pieces per day, pursues not only performance as a watch but also craftsmanship value and beauty, and you can enjoy its beauty from the back pig with a see-through back.
The model with the motif of Akiko Yosano's song expresses the red sky dyed in red with the brand's first "red agate" dial, and a plate with a silhouette of gingko leaves and a plate engraved with small bird and ginkgo leaves are layered on top of it to create a three-dimensional shape with depth.
The other is a dial made of lapis lazuli with a motif of a song by Shiki Masaoka and expresses the night sky with countless stars shining. On top of that, a plate with a silhouette of a snow flower and snow ring pattern and a plate engraved with a snow flower and snow ring pattern were layered on top of each other to express the falling snow. In addition, the star that shines prominently at 11 o'clock is enshrined with delicately carved white butterfly shells.
Both models are limited to only three pieces, and the model with the red agate dial costs 4.84 million yen. The lapis lazuli dial model costs 4.95 million yen.
【Contact】
Seiko Watch Customer Service Office (Credor)
TEL.0120-302-617
Watch LIFE NEWS Editorial Department
[Check out other news! ]】
■[Seiko | New Watch News]The origin of thin mechanical watches "Gold Feather" is back under the name "Credor"!
■[Traditional patterns representing Edo kiriko on the dial!? ]From King Seiko, a limited quantity model in the shape of "Chrysanthemum Tsunagi Crest" has appeared.
■[This color feeling is like changing over time!? ]From King Seiko, three new types with stylish earth-colored dials are now available.