If you're interested in complication models of luxury watches, check out the Campanola citizen watches. It is a watch with unique features that can differentiate it from ordinary Swiss models. Approaching the charm of Japan's world-class brand Campanola.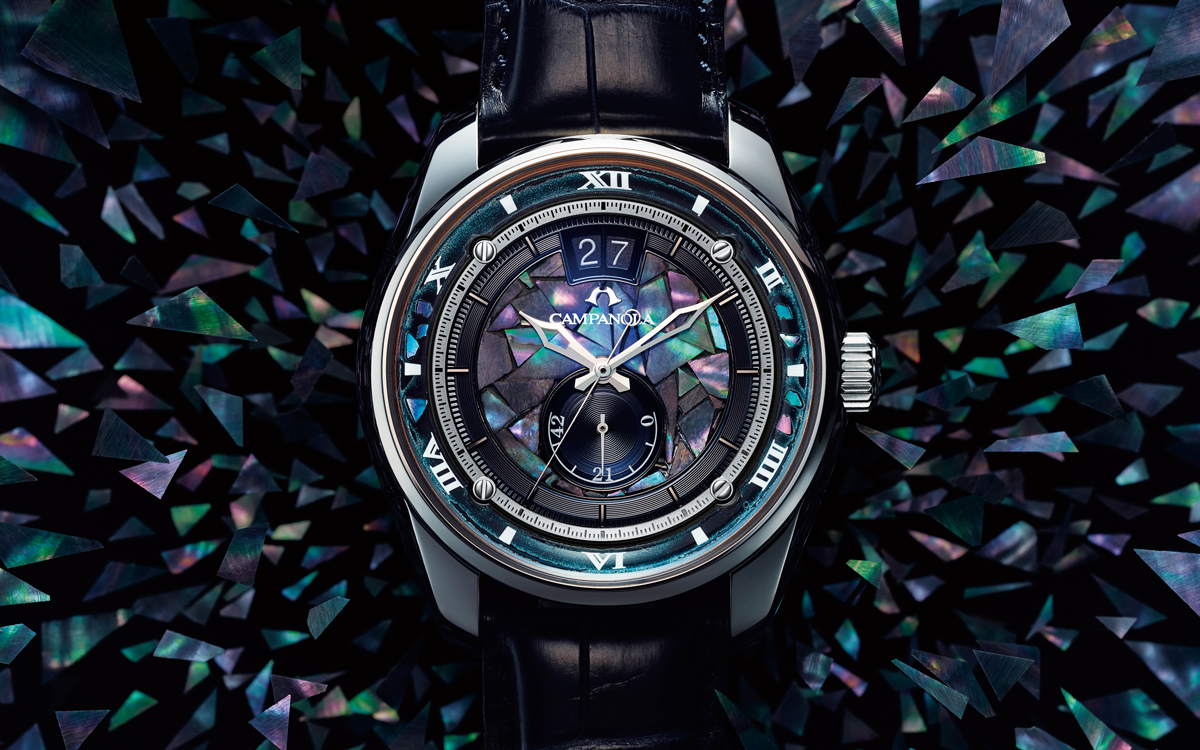 The watch "Campanola" stirs up longing for space
Campanola has its own unique worldview and has a novel design inspired by space. I would also like to pay attention to the technology that moves the complication mechanism with quartz.
Creative design and respect for Japanese culture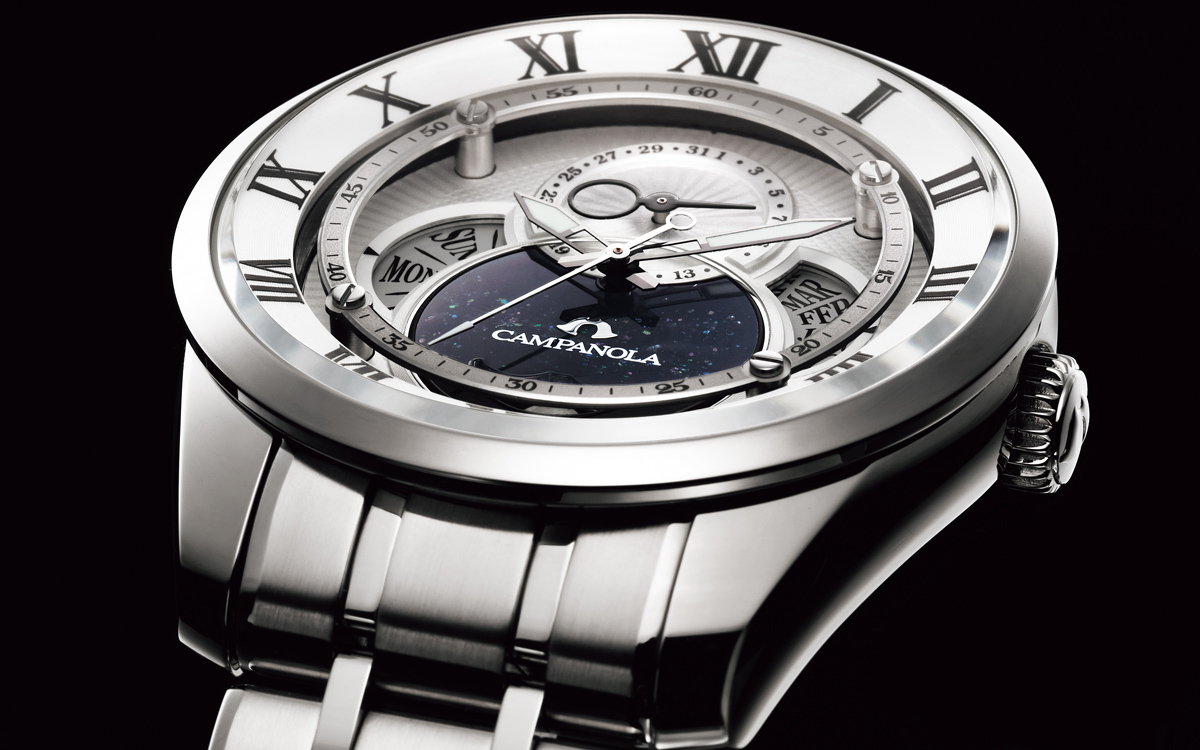 In addition to the design that expresses the universe, Campanola's dial is also attractive for its three-dimensional shape that makes full use of the multi-layered structure. Among them, you can enjoy the original design of the ring solar cell, which makes it easy to capture light, and the "BU0020-71A Amamitsuhoshi", which displays the month, day, and day of the week with different dials.
The space-inspired design, common to all Campanola models, is based on the series' design concept of "The Beauty of the Sky" and represents the concept of confinement of an infinite universe in a watch.
The three-dimensional dial like a building is realized by a multi-layered structure that combines parts. On the other hand, the round sapphire glass in the case is reminiscent of the ceiling of a dome.
The lacquering of the dial is another characteristic element of Campanola. He commissions Japan traditional craftsmen with excellent artistic qualities to produce them, showing respect for Japanese culture.
Complications expressed in quartz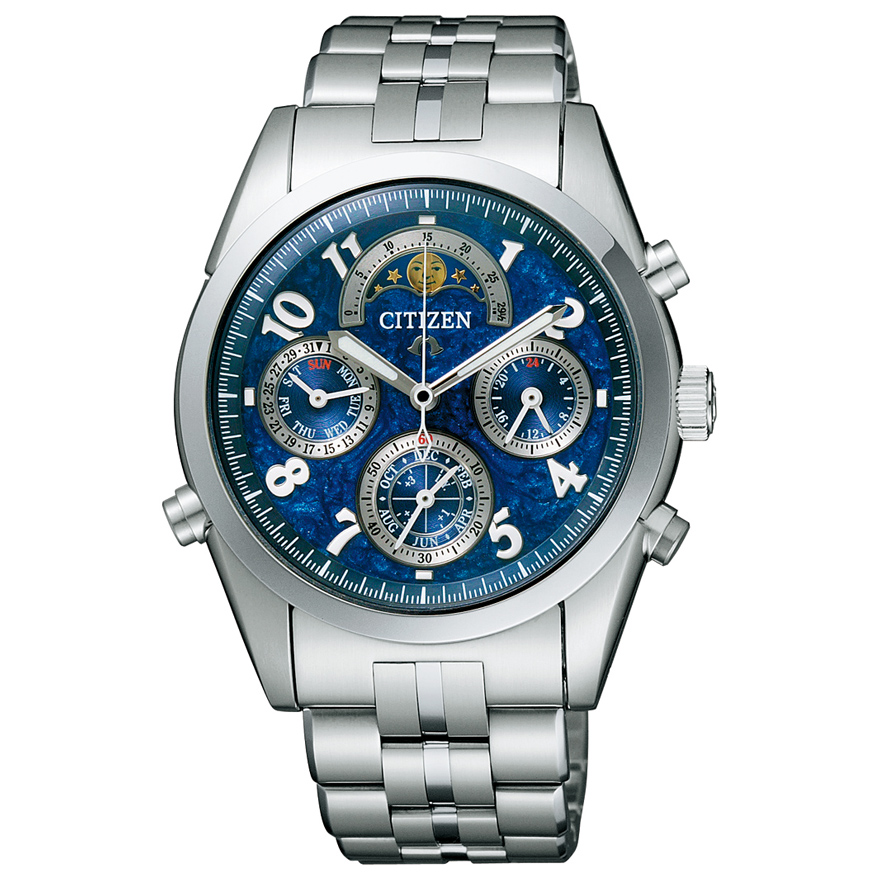 Campanola debuted in 2000 with a model equipped with a perpetual calendar. The photo shows the first model of the Grand Complication (discontinued) announced two years later, and it attracted attention not only for its complex quartz watch, but also for its delicate dial decorated with lacquer mixed with metal powder.
Citizen Watches is a leading manufacturer in the field of quartz movements. Cal.2035, which was sold to the world in 1981, became a global standard, and its cumulative production volume has been certified by Guinness.
Improving the expandability of quartz is also a major achievement of Citizen Watches. It has realized the installation of complications with quartz, which was once considered difficult.
The watch that completely changed the perception of quartz watches is none other than Campanola. It was equipped with various complications such as minute repeaters and perpetual calendars.