Check out related news!
Jacob & Coh, a luxury watch brand for celebrities in various fields, has launched a new collection "The World is Yours" and announced a new model "Dual Time Zone" as a limited edition of 999 pieces worldwide.
●The World Is Yours Dual Time Zone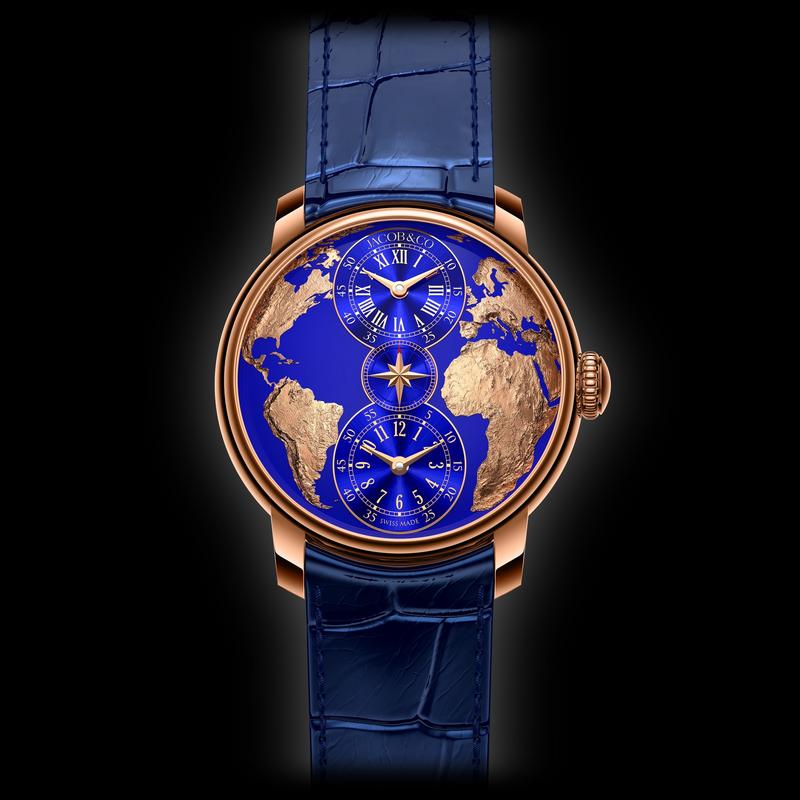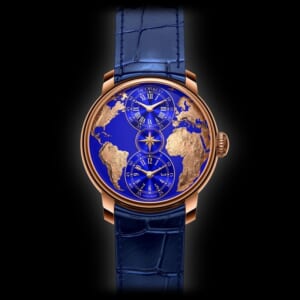 [See more new images]
The new model impresses with a luxurious rose gold case, compass rose small seconds, and dual time zones lined up one above the other. The upper and lower subdials use Roman and Arabic numeral indices, respectively, and can display different local times, or home time and local time, at the same time as UTC. Each time zone can be freely set to the number of minutes using the crown.
The world map on the dial is laser-engraved to create a rose gold topographic map, and the small seconds hand in the center is in the shape of a compass rose, marked with a red chip with a northern indication to function as a pointer.
The crown has a tasteful classical style found in pocket watches. While wearing a calm atmosphere, it has a luxurious finish that shows attention to detail everywhere. The unique arrangement of the dial and the vivid navy blue accentuate the unique personality of Jacob & Coe, and it is a truly beautiful design for a watch with dual time function.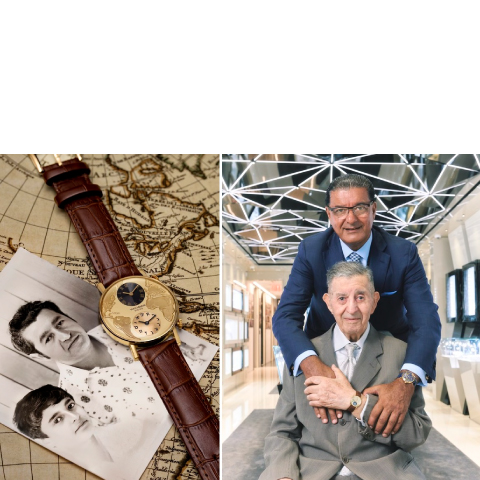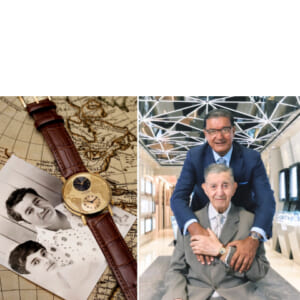 Founder Jacob Arrabo and his father Nison Arrabo
The new model, The World Is Yours Dual Time Zone, is a tribute to the heirlooms of the founding Alabo family and has a special meaning.
Inspired by Wackman's double time zone, the watch displayed two times by incorporating two different movements into a single case. The gold-plated dial is engraved with maps of Europe and the Americas, with two subdials located between them. Such a layout was unusual for the time, and even in the eyes of 13-year-old Jacob Alabo, a young boy who developed a desire and determination to one day make his own watch. Jacob & Coe's respect for watches, which can be said to be the beginning of everything, is the "dual time zone" of this work.
[Jacob & Coe]
A luxury watch brand known for always offering challenging and innovative watches. With innovative movements, sophisticated designs and limited edition collections, Jacob & Coe watches are highly regarded by watch collectors around the world and many global celebrities. In addition, we have partnered with leading companies and brands such as supercar manufacturers Bugatti, Cristiano Ronaldo, and The Godfather to provide outstanding work. With a focus on craftsmanship and creativity, he has established a unique presence in the watch industry.
【Contact】
Jacob Ginza
TEL.03-6281-4777
Watch LIFE NEWS Editorial Department
[Check out other news! ]】
■[New watch news]Jacob's new "Billionaire Double Tourbillon" is the most luxurious model in the series covered entirely with diamonds.
■[Celebrity purveyors in various fields]Approaching the ability of Jacob Watch, which has re-landed Japan