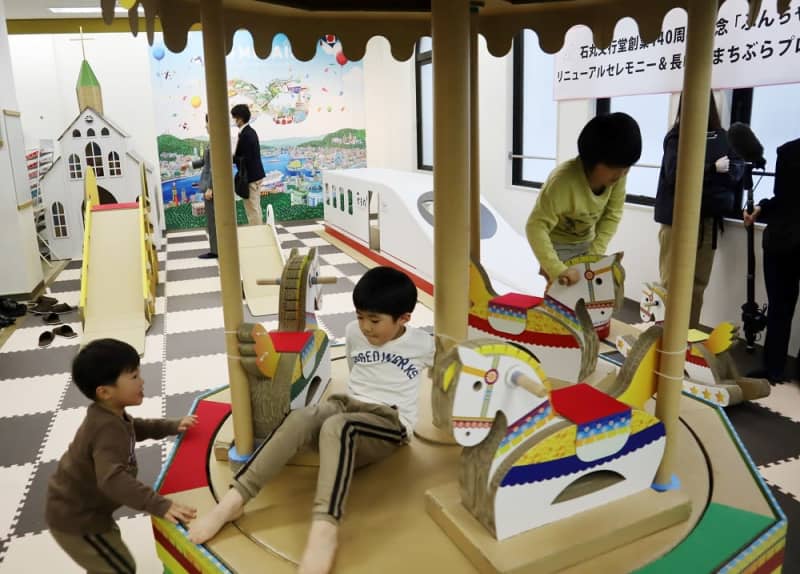 "Bunchan Land" renewed cardboard playground equipment to commemorate the 140th anniversary of its founding = Nagasaki City, Ishimaru Bunkodo
Ishimaru Bunkodo, a stationery specialty store in Hamacho, Nagasaki City, celebrated its 140th anniversary on the 23rd. As the first commemorative project of the year, the fountain pen "Ruri" was released. The cardboard playground area in the store was renewed. Citizens are collecting memories and anecdotes about the store.
In 1883 (Meiji 16), Mr. Kuniyoshi Ishimaru, a native of Fukuoka, opened a Ishimaru stationery store that manufactures and sells ink in Katsuyama-cho, the same city. It was renamed in 1902 and moved to its current location in '04. In the Great Nagasaki Flood in '82, it was flooded 1.7 meters high, but reopened four days later. He has developed stores in and outside the prefecture, and in recent years has opened "Nagasaki Marche Jimo" on the first floor of the main store, which collects gems from local businesses.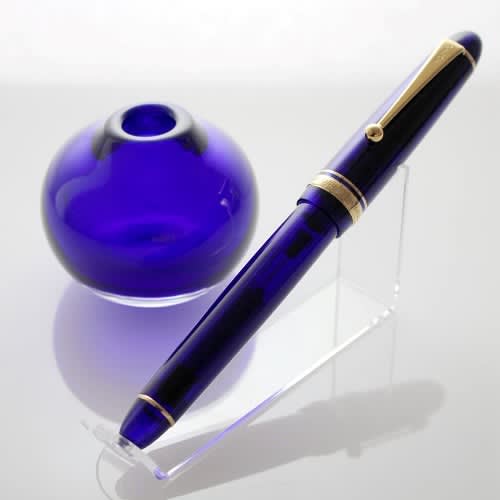 Fountain pen "Ruri" released to commemorate the 140th anniversary of the company's founding (courtesy of Ishimaru Bunkodo)
The commemorative fountain pen is made by Pilot. Ruri is an old Japanese name for glass and one of the "cloisonne" of Buddhism. Supervised by the local workshop "Ruri-an", it features a dark blue color with a purple tinge. When you stand it on a blown glass pen stand, it looks like a beadlo. 35,200 yen. Limited to 300 pieces.
Under the theme of "Me and Ishimaru Bunkodo", we are looking for memories and episodes gained through shopping, contact with store staff, events, etc. Application guidelines are posted on the company's website, and prize-winning works are also introduced.
The playground equipment area was opened on the 5th floor of the main store in 2019 under the nickname "Bunchan Land". Cardboard slides, swings and carousels can be ridden and moved by children. There are also Nishikyushu Shinkansen seagull cars and playground equipment modeled after a World Heritage church. This time, it was replaced with a new one, and a cardboard wall art depicting the future of Nagasaki was displayed. Multipurpose toilets were also installed.
At the ceremony, which was attended by Mayor Tomihisa Taue and others, fifth-generation president Tadanao Ishimaru said, "The 140th anniversary, which can be read as 'Ishimaru,' is an important milestone, and we have provided tools for citizens' lives, work, and learning. We will continue to disseminate the charm of 'handwriting' and 'Nagasaki' both domestically and internationally, and we hope to be a trusted store."