KOKUYO Co., Ltd. (Headquarters: Osaka, Japan, President: Hidekuni Kuroda) is collaborating with the "safari" series of LAMY, one of Germany's leading writing instrument brands, to release "Colors by LAMY safari><" in limited quantities from Thursday, May 25, wearing safari's 2023 limited edition colors.
KOKUYO's "book paper" with a history of about 90 years is used as the middle paper.
In 1913 (Taisho 2), Kokuyo began manufacturing Western-style ledgers. At that time, we started the challenge of developing original paper that did not get caught even if it was written with the ultra-fine pen used for writing ledgers, and did not bleed ink or slip through. After that, it took nine years to develop, and around 1930, "book paper" was born.
"Book paper" is a neutral paper with an extra-thick mouth with a firm texture, has firmness and firmness, and is resistant to folds and wrinkles, so it has excellent long-term storage. In addition, the surface is smooth, and the density is slightly high and tight, so it is difficult to get unevenness due to pen pressure, realizing a high-quality writing quality as a high-class writing paper. Since it goes well with fountain pens, we used it for the inside paper of "Colors by LAMY safari> < Survey Field Book".
The border is a 3mm grid with gray printing.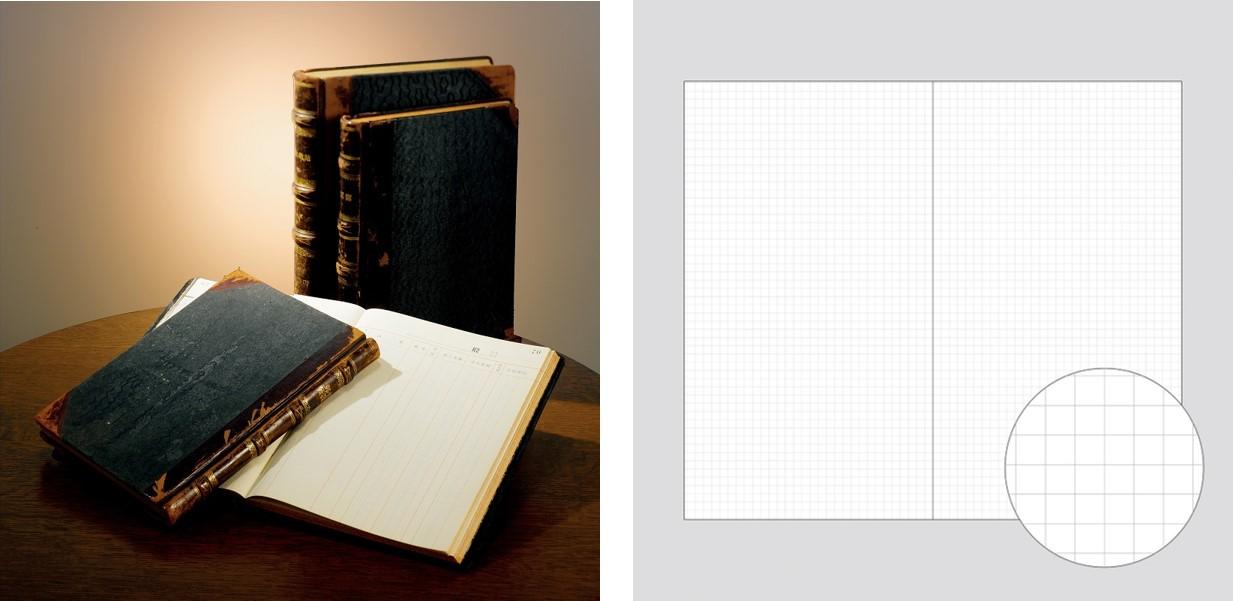 Cover design with a special feeling unique to collaboration
It comes in three colors: Spring Green, Aqua Sky, and Light Rose, and has a glossy finish (laminated film processing) that matches the glossy texture of Safari.
While maintaining the feature of the survey field book's "hard cover that is easy to write on while standing", the words "Colors by LAMY safari" are stamped in foil on the front, and a life-size safari fountain pen line drawing is printed on the back.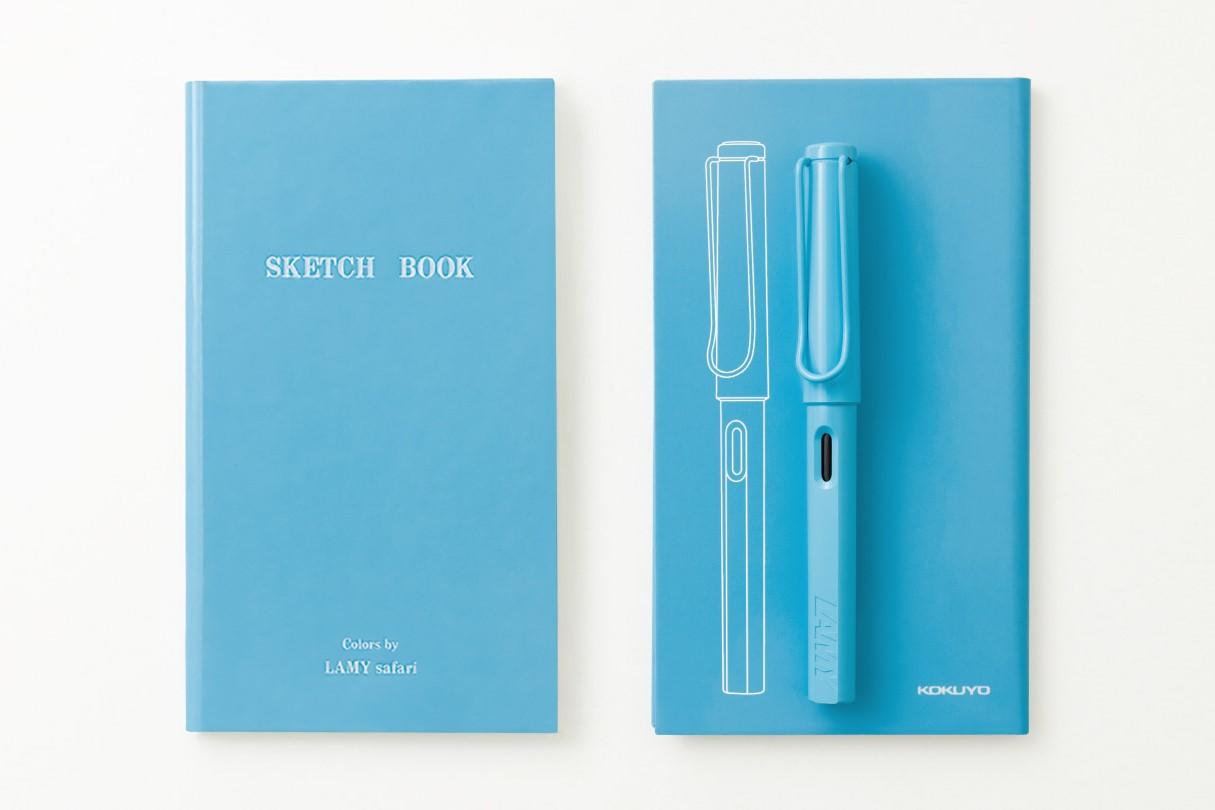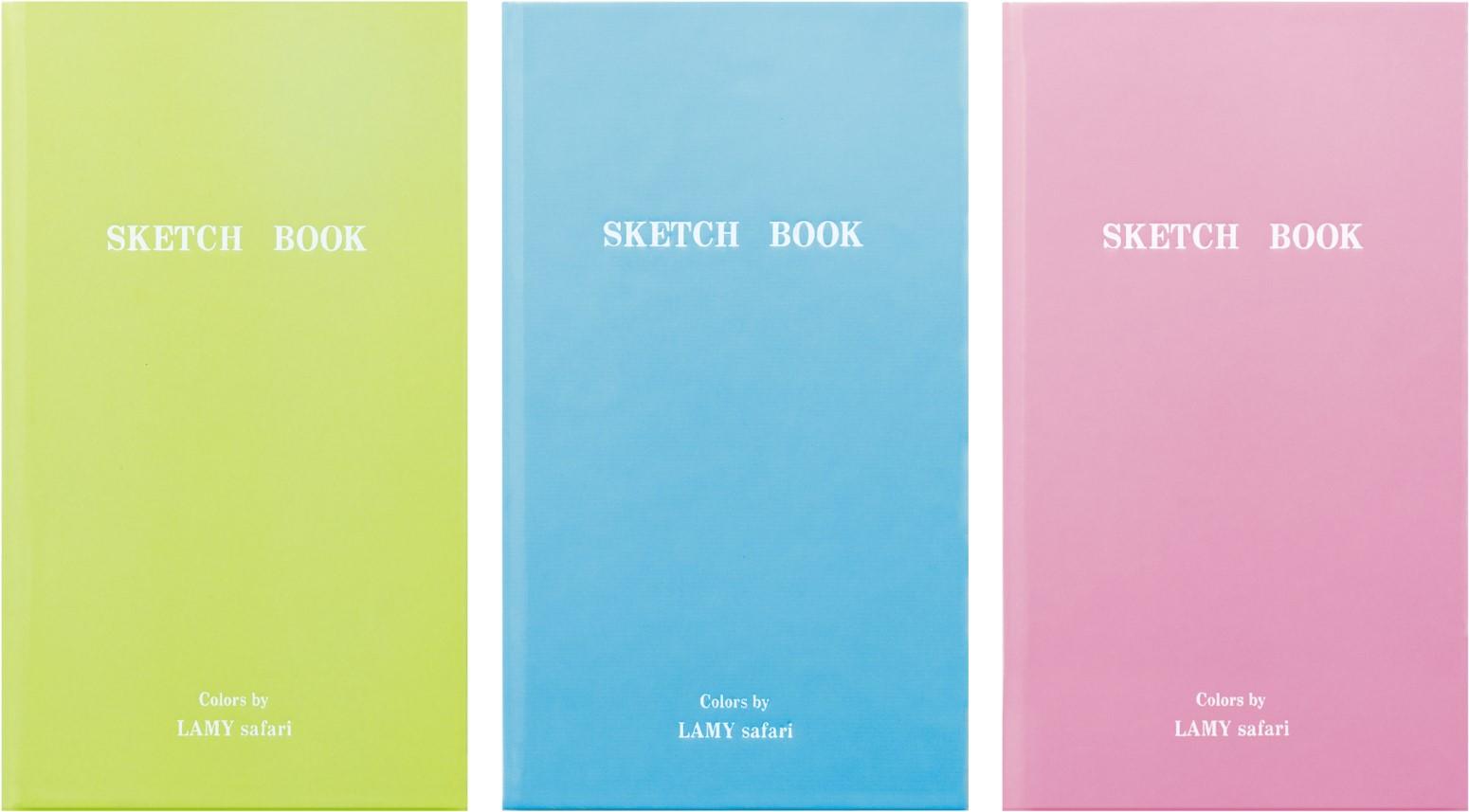 Name
Product number
Manufacturer's suggested retail
Price (excluding VAT)
color
Colors by LAMY safari<>
LC-S-Y3-L1
JPY 540
Spring Green
Colors by LAMY safari<>
LC-S-Y3-L2
JPY 540
Aquasky
Colors by LAMY safari<>
LC-Y3-L3
JPY 540
Light rose
– Outer dimensions / 165×95×6mm – Inner paper dimensions / 160×91mm – Inner paper / ledger paper – Ruled / 3mm graph rule (gray printing) – Number of sheets / 32 sheets (64 pages)
About LAMY safari
Since its release in 1980, it has been a classic series that has gained tremendous support from writing instrument fans around the world, especially young people.
The grip area of the light and durable resin body is provided with a recess to ensure that everyone can grip the pen correctly. The large wire clip provides a secure grip on the pockets of thick casual wear such as denim.
https://lamy.jp/collections/lamy-safari/products/safari-yellow-fountain