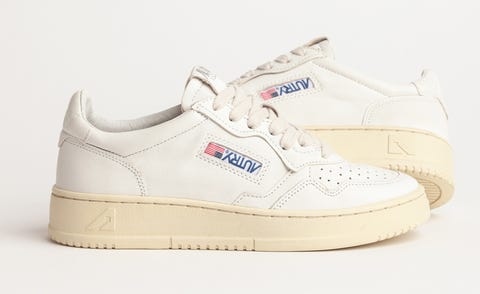 Sneakers "Oatly Reverse" ¥41,800/Autry
AUTRY
The sneaker brand "Autry" was born in Texas, USA in 1982. After a long dormant period, experienced staff gathered at the luxury brand in 2019 and restarted. It received high support from fashionistas in Europe and South Korea, and made a full-scale landing in Japan last fall.
On April Fool's Day on Saturday, April 1, 2023, the special model "Autotry Reverse" of the "medalist", which can be said to be the representative model of the brand, will be released all over the world!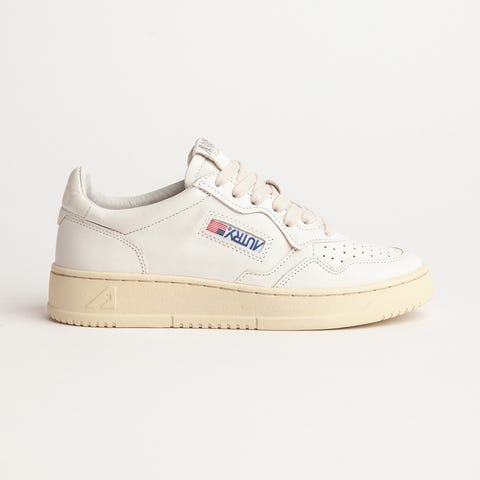 AUTRY
The "Medalist", which was highly regarded in the North American market as the best shoe in the shoe market, was renewed with the revival of the brand. With a simple and classic design reminiscent of tennis shoes from the '80s, this sneaker is your go-to in your wardrobe.
There is a history of the brand becoming known as "shoes with the official American flag", and the iconic box logo is applied to all models. This special model is a pair that gives you a sense of playfulness that the box logo is upside down.
The sales period is only one day, and the number of pairs sold is 500. Don't miss the opportunity to get special sneakers!
Stores
Men: Shibuya PARCO Autory Limited Time Shop, Barneys New York Ginza, ARKnets
Ladies: Shibuya PARCO Autory Limited Time Shop, Shin Zone
Contact: Toyoda Trading Press Room tel.03-5350-5567