《Read the article on this photo》The second strongest "refreshing" affordable military watch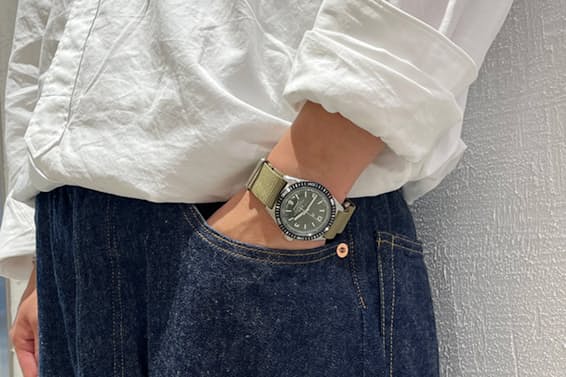 A watch that stands apart from the "big, rugged" image of military watches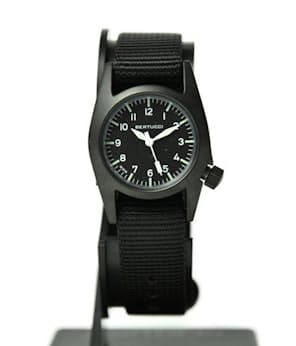 One of the watch brands founded by Michael Bertucci in 2002 under his own name in Chicago, USA. The one-piece case without spring bars is sturdy and resistant to deformation. They also have a reputation for their attention to detail, such as combining a Japanese movement with a US-made nylon belt. All black is a limited color for Japanese bespoke models. BERTUCCI / M-1S FIELD 15,400 yen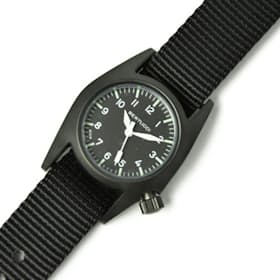 A simple dial with high visibility.The crown is positioned at 4 o'clock so that it does not hit the back of the hand when worn.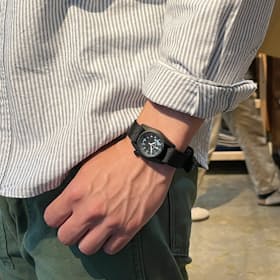 It's not bulky like a typical military watch, but it has a fearless impression.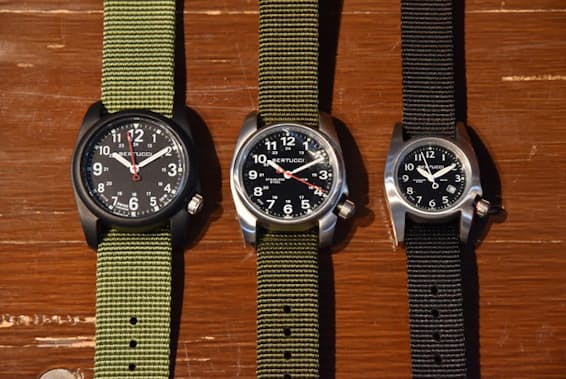 The one on the right is a general model that has a different color than the Japan-only model.The case width is as small as 30mm, and it has the atmosphere of an antique watch somewhere.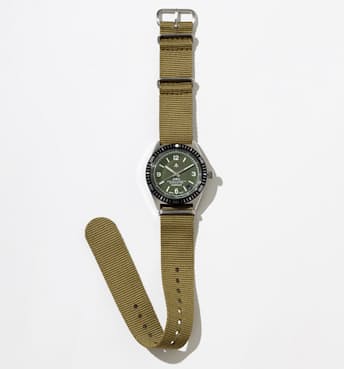 "NAVAL WATCH Produced by LOWERCASE" is a collection of NAVAL WATCH, a watch brand from Switzerland, in which Yoshikage Kajiwara of LOWERCASE serves as an advisor. This bespoke item with TRAVEL COUTURE uses an olive green dial with a similar color belt. NAVAL WATCH Produced by LOWERCASE for TRAVEL COUTURE / FRXB011 25,300 yen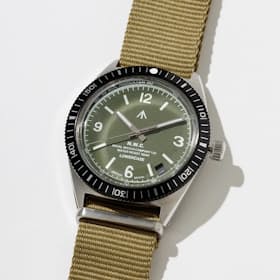 The two shades of olive color are fashionable.The rotating bezel is also a nice accent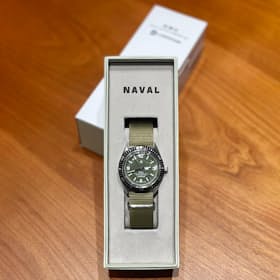 Comes in its own box.At the store, female customers sometimes purchase it as gifts for their partners.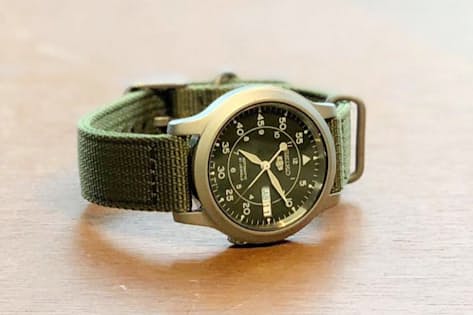 The SEIKO 5 is a collection released by SEIKO in the 1960s. In Japan, the watch has been discontinued due to the shift to quartz and digital wristwatches, but its reliability and quality are supported overseas. It is also attractive that the price is reasonable for a watch with a mechanical movement. SEIKO 5 MILITARY / SNK805K2 16,500 yen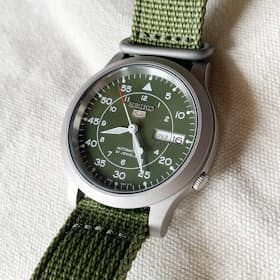 The stainless steel case has a matte texture.It does not have a glaring impression, so it is easy to coordinate with other outfits.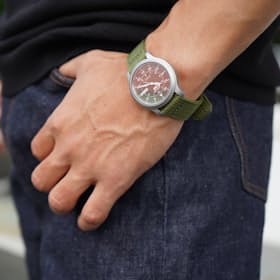 Mr. Oshima's recommended color is olive, which has a military feel.