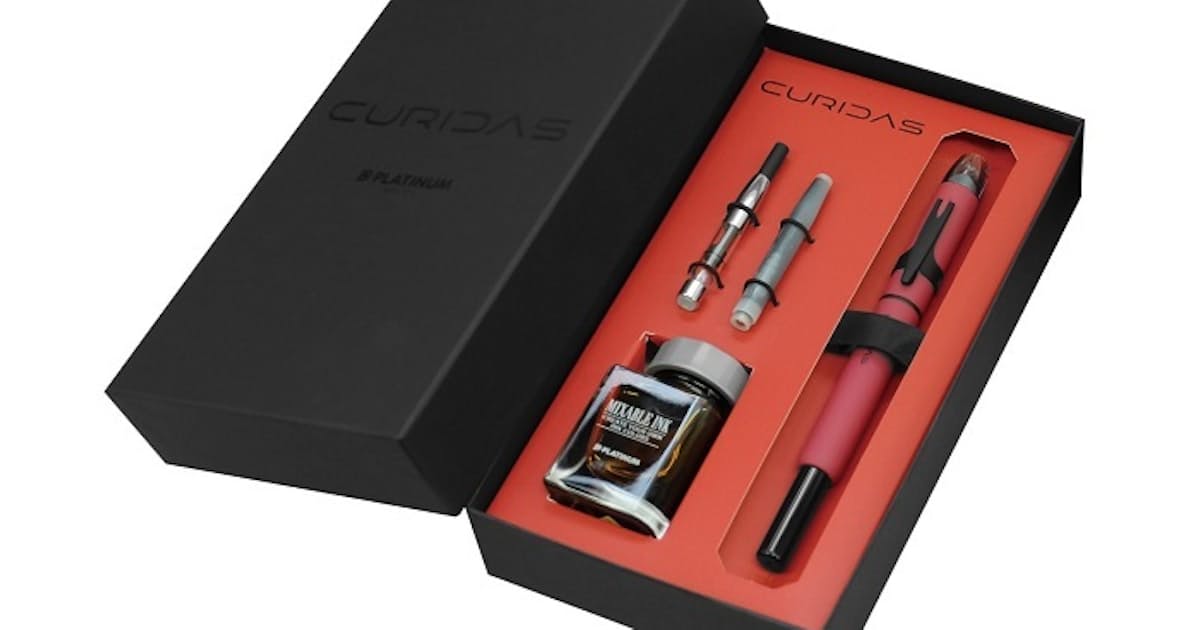 Announcement date:2023/04/24
A new lineup from Kyridas knock fountain pens for active people is here!
"Curidus Depth" with a moist rubber coating applied as the core
Platinum Fountain Pen Co., Ltd. (Head Office: Tokyo, President: Toshiya Nakata) is pleased to announce the release of the long-awaited new lineup "Curidus Depth" from the popular knock fountain pen "Curidus" since its release in March 2020.
In this model, a rubber-like paint is used from the top of the opaque shaft to create a fine and moist texture. The clips and rings are electrodeposed with black matte, and combined with the texture of the shaft, the calm atmosphere can be used in any scene, from private to business. In addition, the design that pursues ease of writing is designed so that the length of the pen tip is easy to see on the paper, and the clip is made more compact to increase the degree of freedom of the handle. Curidas is a next-generation fountain pen that solves the problem of the cap type such as "one hand is blocked and cannot open the cap", and is recommended for active people.
・ Thorough measures against drying up the pen tip, you can write it out smoothly at any time.
・ You can use the converter like a conventional fountain pen, so you can use your favorite ink.
・ For the first time only, 20ml bottle ink and converter are included in a special cosmetic box.
●Release Date : May 1, 2023
●Product Number : PKN-9000
●Price: 9,900 yen (tax included)
●Axis Color: #1 Black, #56 Blue, #77 Red
●Product Specifications
< size>
Length 153mm×Maximum diameter 13.8mm, Weight 24.1g
< material>
Taper knock bar : ABS plastic,
Front shaft and body: ABS plastic and rubber coating
Middle screw: electrodeposition coating on brass
Clip: Electrodeposition coating on spring steel
Pen tip : Stainless steel pen (fine print, medium type)
– Accessories
First Time Limited Special Package (Limited Quantity)
Mixed Ink Mini 20ml (#62 Earth Brown)
1 cartridge ink (blue-black)
Converter -700A
* Please refer to the attached release below.
* For reference images, please refer to the attached related materials.
Please refer to the "Related Materials" in the release text from this URL.
Attached Release
https://release.nikkei.co.jp/attach/653821/01_202304241436.pdf
Reference image (1)
https://release.nikkei.co.jp/attach/653821/02_202304241436.jpg
Reference image (2)
https://release.nikkei.co.jp/attach/653821/03_202304241436.jpg
Reference image (3)
https://release.nikkei.co.jp/attach/653821/04_202304241436.jpg