Limited edition model on the theme of craftsmanship of German craftsmen
German watch brand Zeppelin has released a new product "100 YEARS ZEPPELIN JAPAN LIMITED CHRONOGRAPH".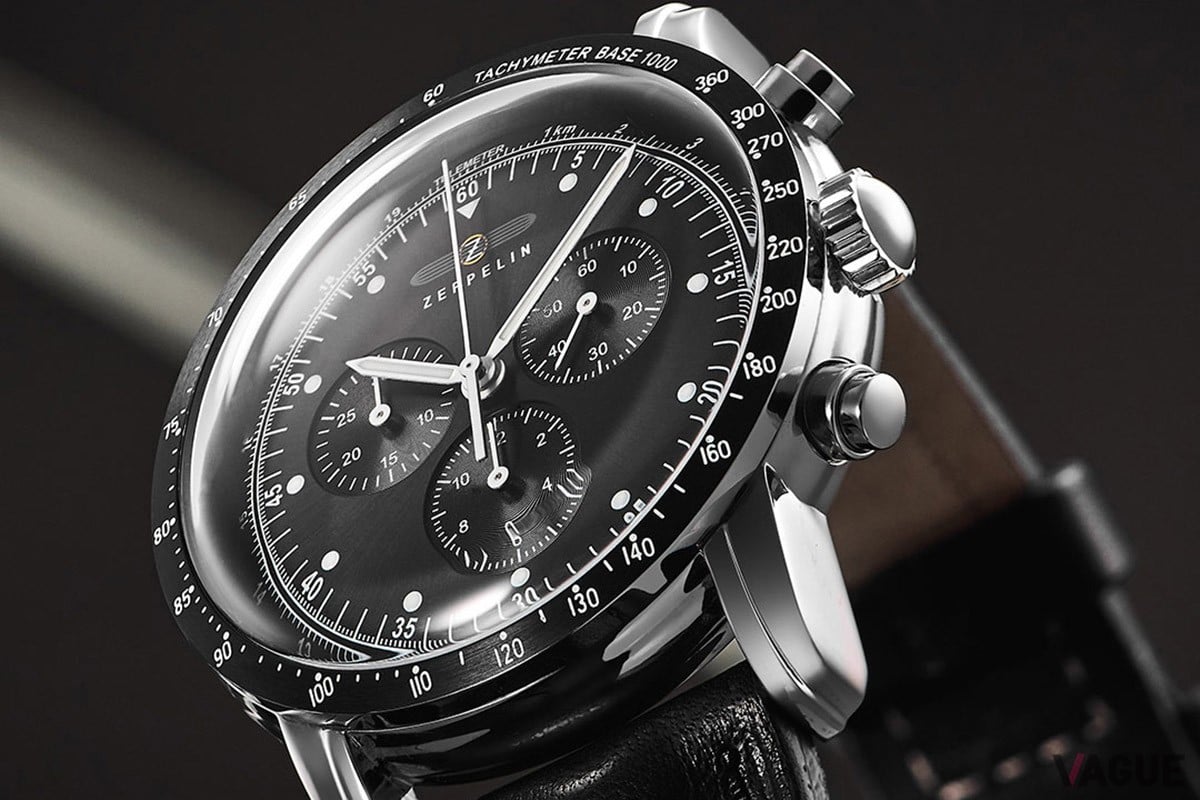 The 100 YEARS ZEPPELIN JAPAN LIMITED CHRONOGRAPH IS A SERIES OF LIMITED EDITION Japan ZEPPELIN CELEBRATING THE 100TH ANNIVERSARY OF THE ZEPPELIN BRAND
This is a limited edition Japan chronograph in the series commemorating the brand's 100th anniversary. Commenting on its characteristics, Mr. Shunsuke Nakata of the Watch Division of Ueni Trading, Zeppelin's exclusive Japan import agent, says the following.
"The Zeppelin airship created the era of air transport in Germany at the beginning of the 20th century, and the 100 YEARS ZEPPELIN JAPAN LIMITED CHRONOGRAPH is a limited edition model with the theme of the craftsmanship of German craftsmen who pushed forward with its glorious technological revolution.
Set in a historic factory in Lula, Germany, it is carefully manufactured by skilled craftsmen who are proud of their manufacturing history."
– Classical but stylish and can be worn regardless of the scene
"100 YEARS ZEPPELIN JAPAN LIMITED CHRONOGRAPH" is a remarkable new update with a modern approach based on the best-selling model of the 100th anniversary series. With a tachymeter on the bezel and a telemeter in the dial, it features a high-definition yet stylish design.
And the band is made of elegant calf leather. Its classic look makes it easy to match with formal occasions and set-up styles, making it ideal for everyday use and telework as well as business scenes.
The easy-to-use size and reflection are also attractive. It snuggles up to your careless arm and adds the dignity of a German product.
Zeppelin is a brand that combines a classic design inspired by Germany's proud airship Zeppelin with the quality-first principle typical of German watches. The new watch is finished in one that strongly reflects such a concept.
●Product Specifications
・Price (tax included): 69,300 yen
・Case size: Outer diameter 42mm
・Windshield: Mineral glass
・Band: Calf leather
・Waterproof performance: Waterproof for daily life