Sailor Fountain Pen Corporation
March 18 (Sat) Limited quantity release nationwide
Sailor Fountain Pen (President: Katsuya Machi, Head Office: Minato-ku, Tokyo) will release the second edition of the "Sailor Ink Pen 3 Color Set" in limited quantities at Sailor fountain pen dealers nationwide from Saturday, March 18, 2023.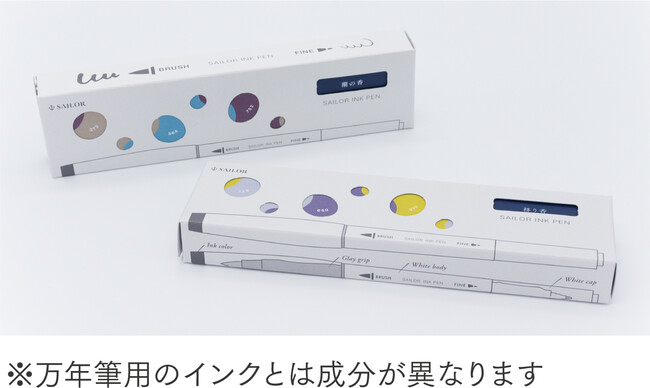 ■About "Sailor Ink Pen"
Development of ink that goes into pen-shaped containers instead of ink bottles and ink cartridgesFrom the desire to have more people enjoy fountain pen bottle ink "Ink Kobo," we thought of a form of ink that "can be written without using a fountain pen or dip pen" and that can be carried in a smaller amount than a bottle. It has a marker-shaped body and a two-headed pen with a fude type and a fine print type.
A story created by color combinations
The fun of choosing and the fun of finding and creating.
The fountain pen bottle ink "Ink Kobo", which has a lineup of more than 100 colors, is a color that we can deliver with confidence newly toned based on the results of the in-store event "Ink Kobo". By combining these three colors, a new color story was created. The three color themes on the package are specifications that can be rewritten by customers and users. Depending on the story of each person who uses it, it has the potential to expand the joy of color.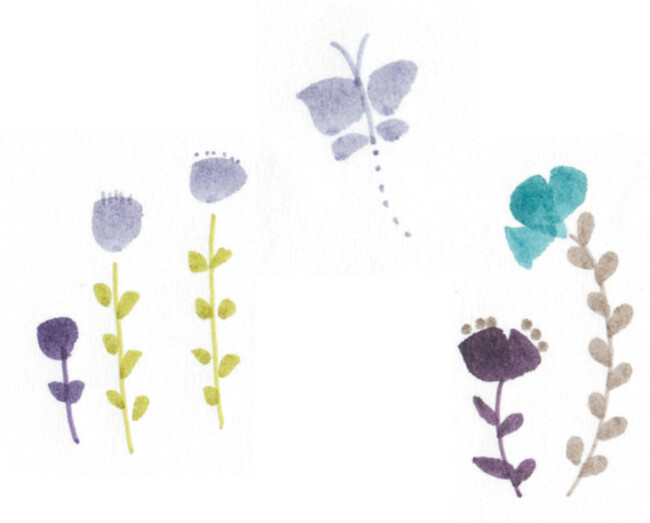 – Color lineup
Following the first release in December 2022, "Sea Breeze Sound" and "Sunset Key", the second installment has the theme of two fragrances.
We propose a combination of three colors from the many colors of the ink workshop. With the incense of the sea blown by the wind,
The color scheme inspired by the transition incense that awakens memories is easy to harmonize whether it is three or six colors.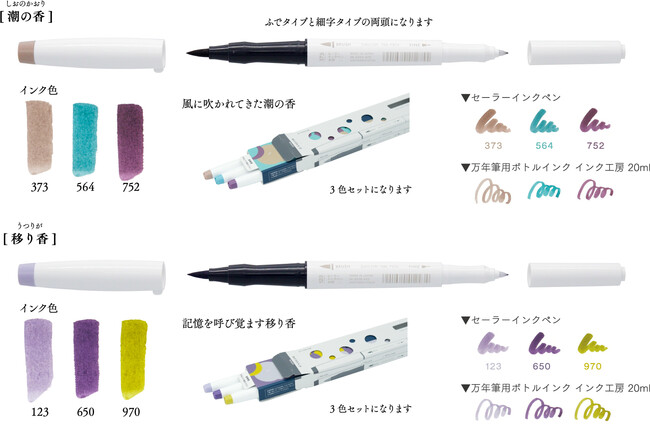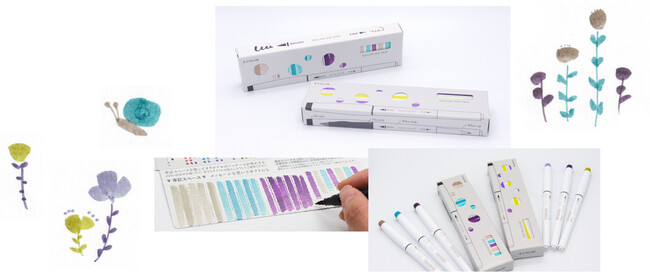 package
You can draw your favorite patterns and illustrations in the writing space of the medium mount paper to make an original package.
It is also perfect for writing messages and gifts.
–The first lineup released in December 2022

【Product Specifications】
Name: Sailor Ink Pen 3 Color Set Tide Incense, Translocation Incense
Suggested retail price: 990 yen (excl. 900 yen)
Ink: Water-based dye
Character width: brush (brush), fine print (round core)
Lid, shaft, small lid, base: PP recycled resin
Lid plug: PC plastic
Body size: φ14×153mm, 9.5g
Package:Paper box
Size: 42×20×163mm (not including header 20mm), 46.0g
【Inquiries regarding product handling】
User Services : 0120-191-167 (toll-free)
more than
Corporate Press Release Details
PR TIMES Top