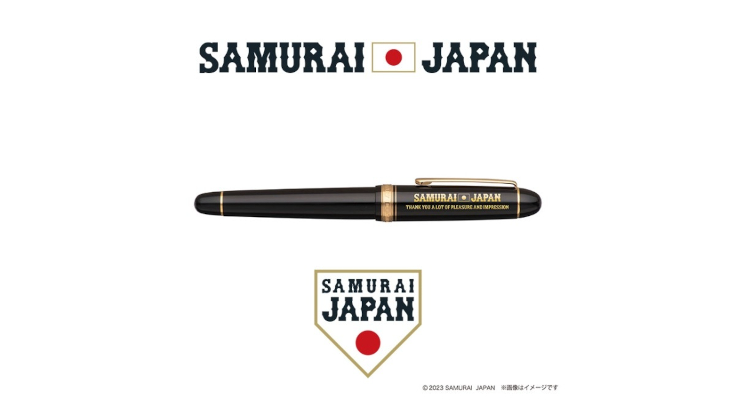 Showa Note Launches Samurai Japan Fountain Pen, a Japan Baseball Representative Model
Showa Note Co., Ltd. has started pre-orders for a limited number of "Samurai Japan Fountain Pens". A high-class fountain pen with the motif of a baseball Japan representative. In addition to the Rakuten Ichiba Showanaut official shop, it is also available at the Samurai Japan official online shop. The price is 33,000 yen (tax included).
This product uses AS resin for the body and uses gleaming 14-karat gold for the nib. The color is black in black and the diameter of the shaft is 1.5 cm. The size of the pen tip is M (medium letter). The product is housed in a special box and comes with one blue-black cartridge.
The ink replenishment style is a converter type (dual-use), and the converter is sold separately. Compatible with Platinum Cartridge, Platinum Converter 800A and 700A.
The main body was filled with the English words "Thank you a lot of pleasure and impression," which means "Thank you for all the joy and excitement." It also has the Samurai Japan logo, making it easy to use not only as a reward for yourself, but also as a celebration of new enrollment and employment.
The length of the pen body is 13.9 cm and the body weight is 20.5 g. Pre-orders will be accepted until Monday, April 24, 2023, and shipments are scheduled to begin at the end of April.
©2023 SAMURAI JAPAN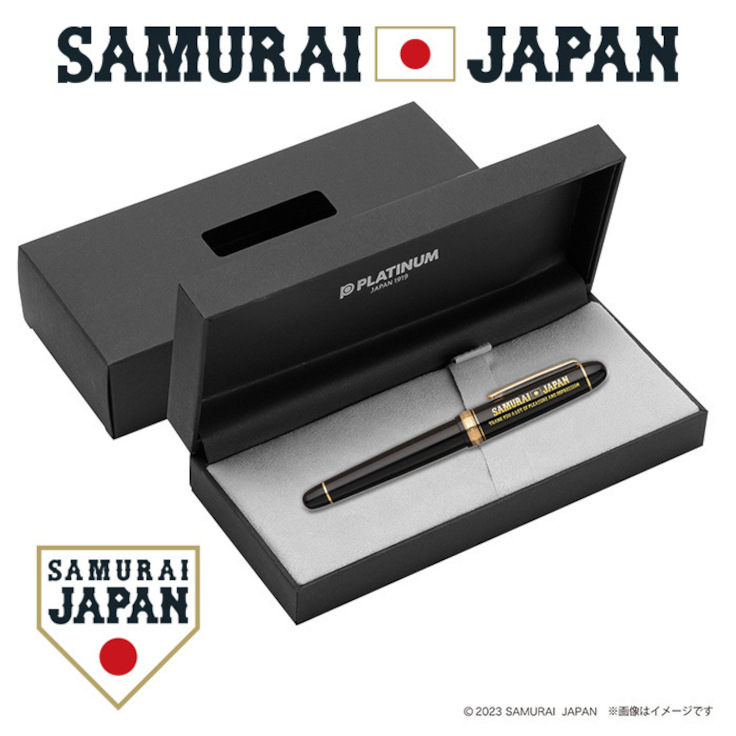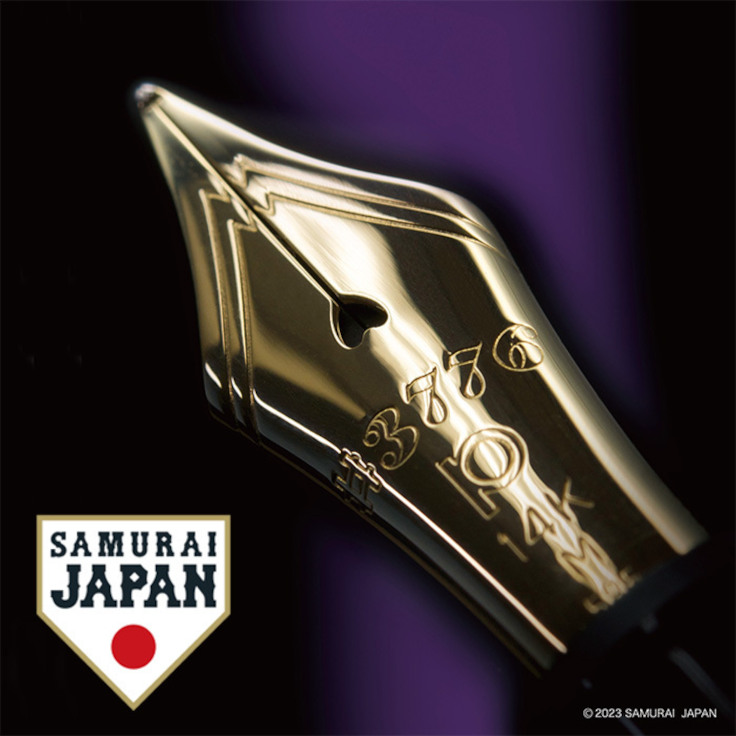 Showa Note Corporation
Price: 33,000 yen (tax included)
URL:https://www.showa-note.co.jp/
2023/03/30