In men's fashion, watches have played a role not only as functionality but also as jewelry. In the summer, when they are lightly dressed, their role becomes even greater. TAG Heuer's new creations satisfy the craving for beauty at hand.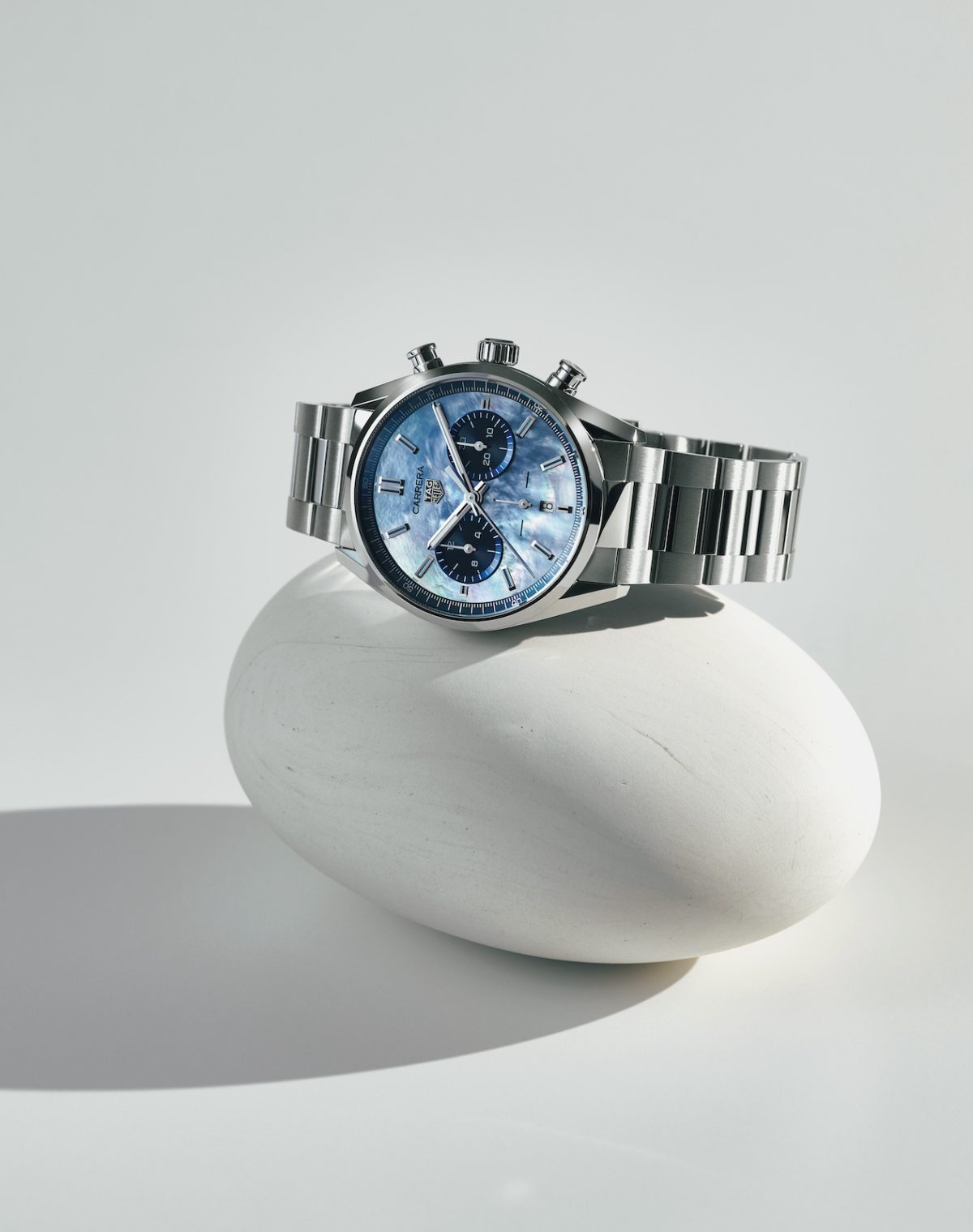 The use of light blue mother-of-pearl is a limited edition Japan model inspired by the indigo color of the Japan. Self-winding, SS case & bracelet, diameter 41mm, water resistant to 100m. 830,500 yen (TAG Heuer)
A watch that invites you to the sea the more you look at it
Inspired by motor racing, the TAG Heuer Carrera. When it comes to chronograph models, it goes without saying that a lacy and tough face comes to mind.
The dial material used this time is light blue mother-of-pearl. It is made of a pearl shell with a bright iris cut and carefully polished, and is adorned on the entire dial. Black mother-of-pearl has been used before, but this time it appeared in a blue that suits summer.
A blue with a beautiful luster, as if looking up at the sky from the sea. The SS case makes it feel cooler. If so, wear it and head to the sea. It's also fun to go on a beach resort trip for the first time in a long time and enjoy the gorgeous arm and sea blue.
inquiry
LVMH Watch & Jewellery Japan TAG Heuer TEL:03-5635-7054
Recommended for you