The 164th installment of the series "Ambitious New Watches" will feature NORQAIN's "Wild One Skeleton" and "Wild One JP".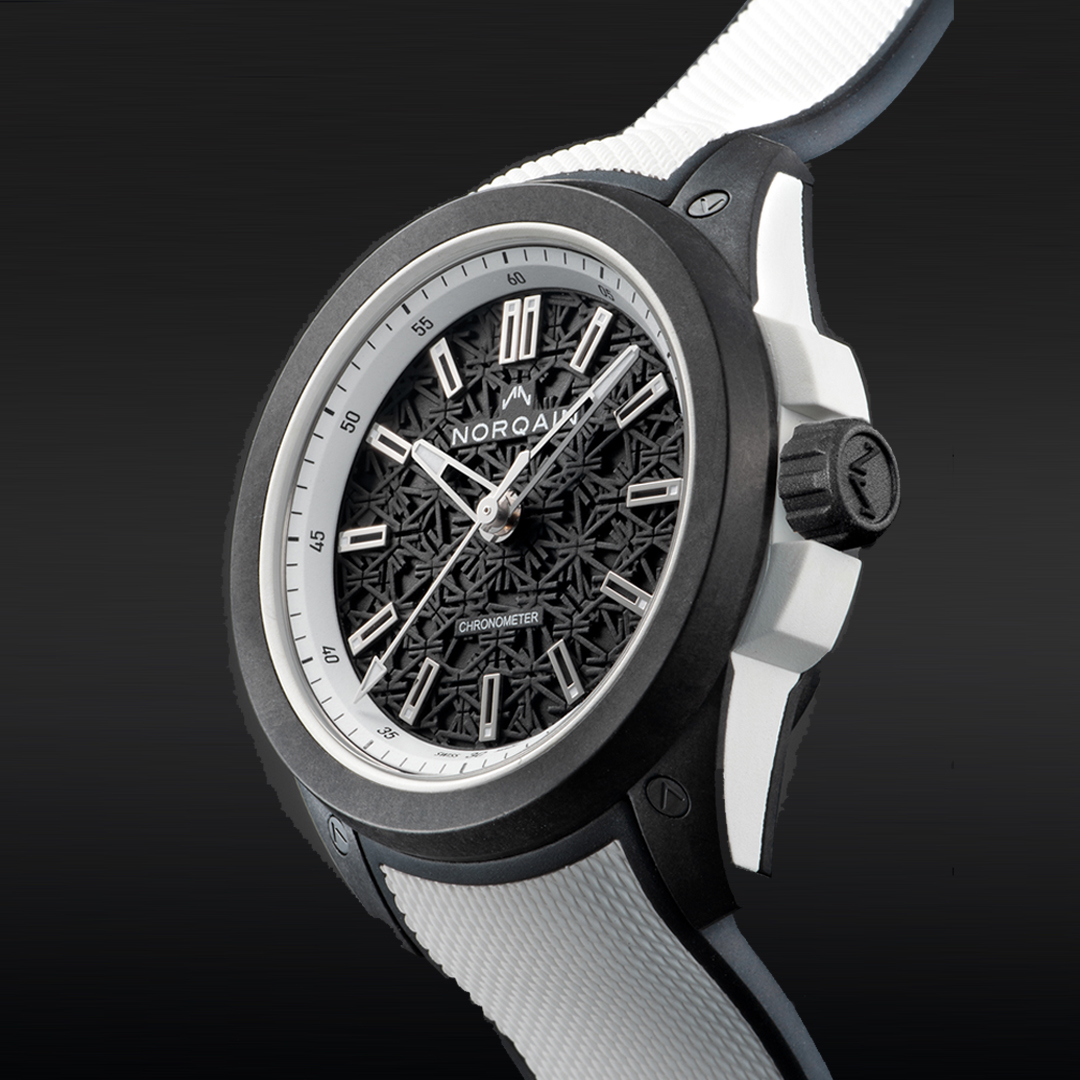 What is a sports watch using our proprietary material "Nortec"?
NORQAIN is an independent mechanical watch brand founded in 2018 in Bienne, the heart of the Swiss watch industry. In June 2022, Jean-Claude Biver, a living legend of the watch world, was appointed as an advisor. This set the brand on the road to further success.
Shortly thereafter, discussions between NORQAIN CEO Ben Kaffer and Jean-Claude Biver resulted in a sports watch dubbed the Wild One.
An indispensable part of talking about the individuality of this model is the uniquely developed material "Nortec". This material is a carbon composite material that is surprisingly light, about 1/6 of ordinary stainless steel and about 1/3 of titanium. Between the upper and lower cases are rubber shock absorbers that cover the titanium container with built-in Cal.NN20/1. This protects the watch from the violent impact of sports. In addition, since it is waterproof to 200 meters, it can handle a wide range of themes on land and underwater. This time, we will introduce the new "Wild One".
First up is the Wild One Skeleton, the first turquoise and burgundy skeleton watch in the Wild One. "Nortec" is super lightweight and can express various colors, so such shades are also a good choice. The movement is equipped with Cal.NN08S, as is the skeleton model "Independence Skeleton".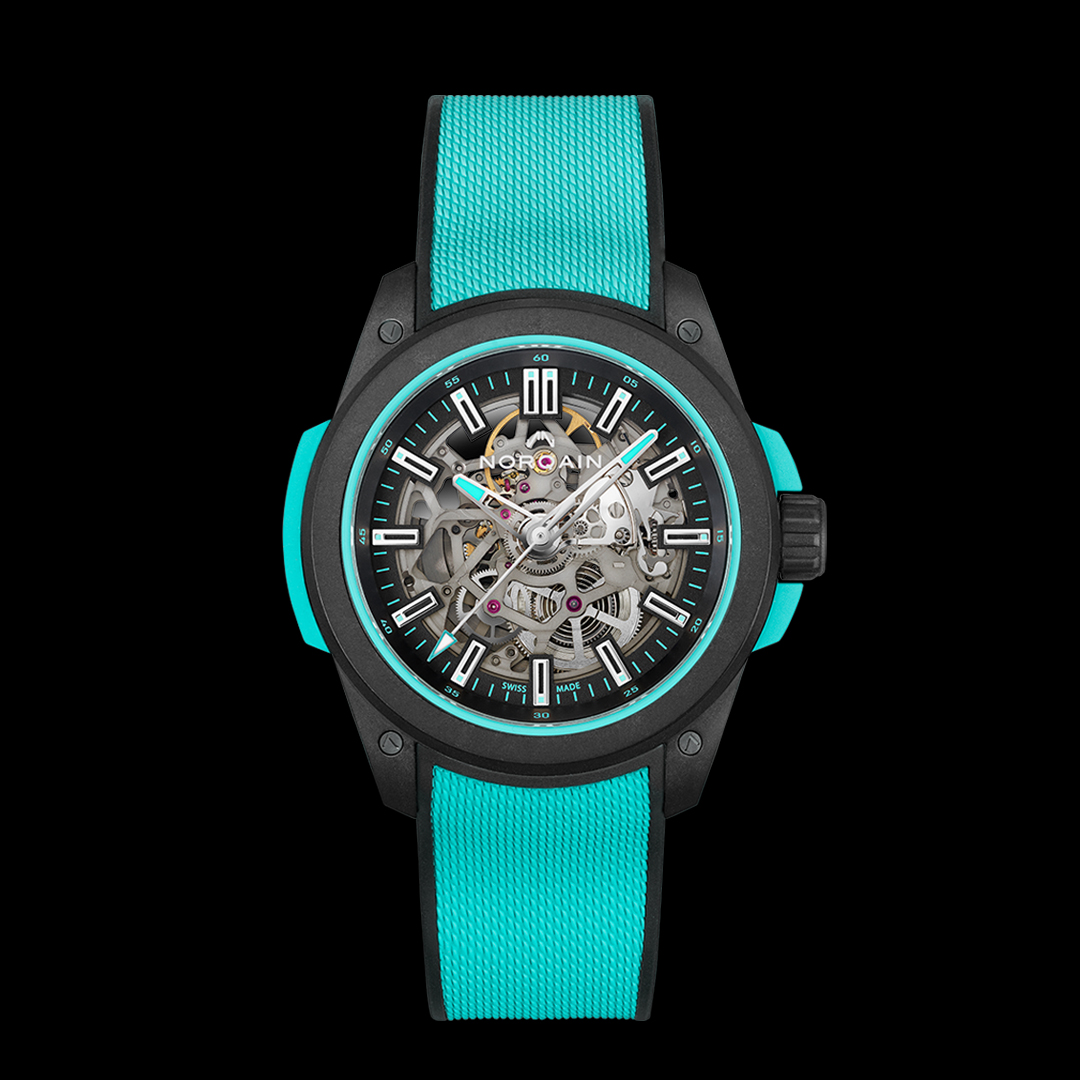 Wild One Skeleton
Self-winding, Nortec case, diameter 42 mm. ¥ 836,000
Wild One Skeleton
Limited edition of 300 pieces, automatic winding, Nortec case, diameter 42mm. ¥869,000
The other is the Wild One JP, the first limited edition Japan of the Wild One. The limited edition model made for Japan challengers is a cool one based on black and white. Using black for the Nortec case, white for the rubber shock absorbers and in-dial, and black for the laser-cut three-layer dial, this is one of the most impactful liveries proposed by the Wild One so far.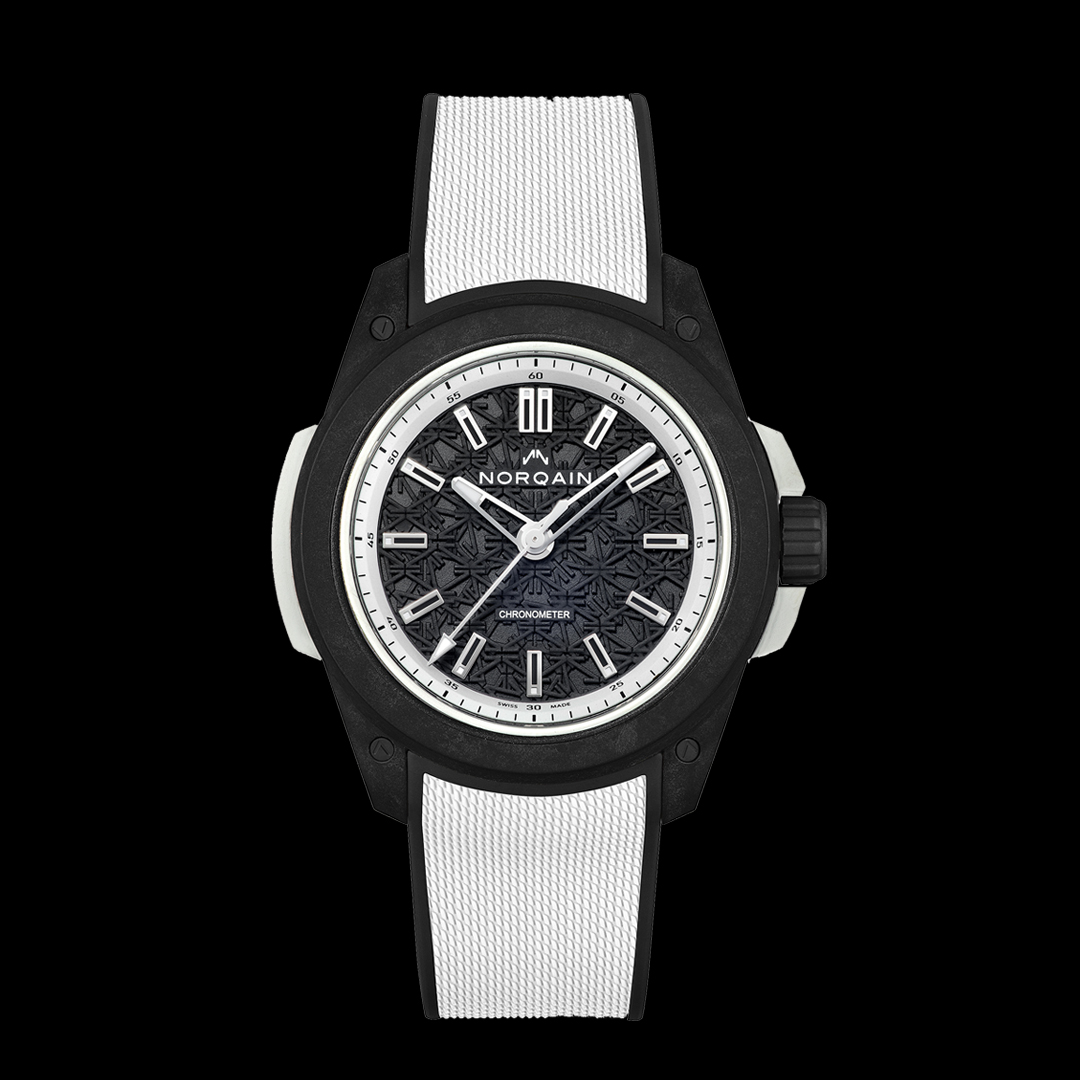 Wild One JP
Limited to Japan, self-winding, Nortec case, diameter 42mm. ¥836,000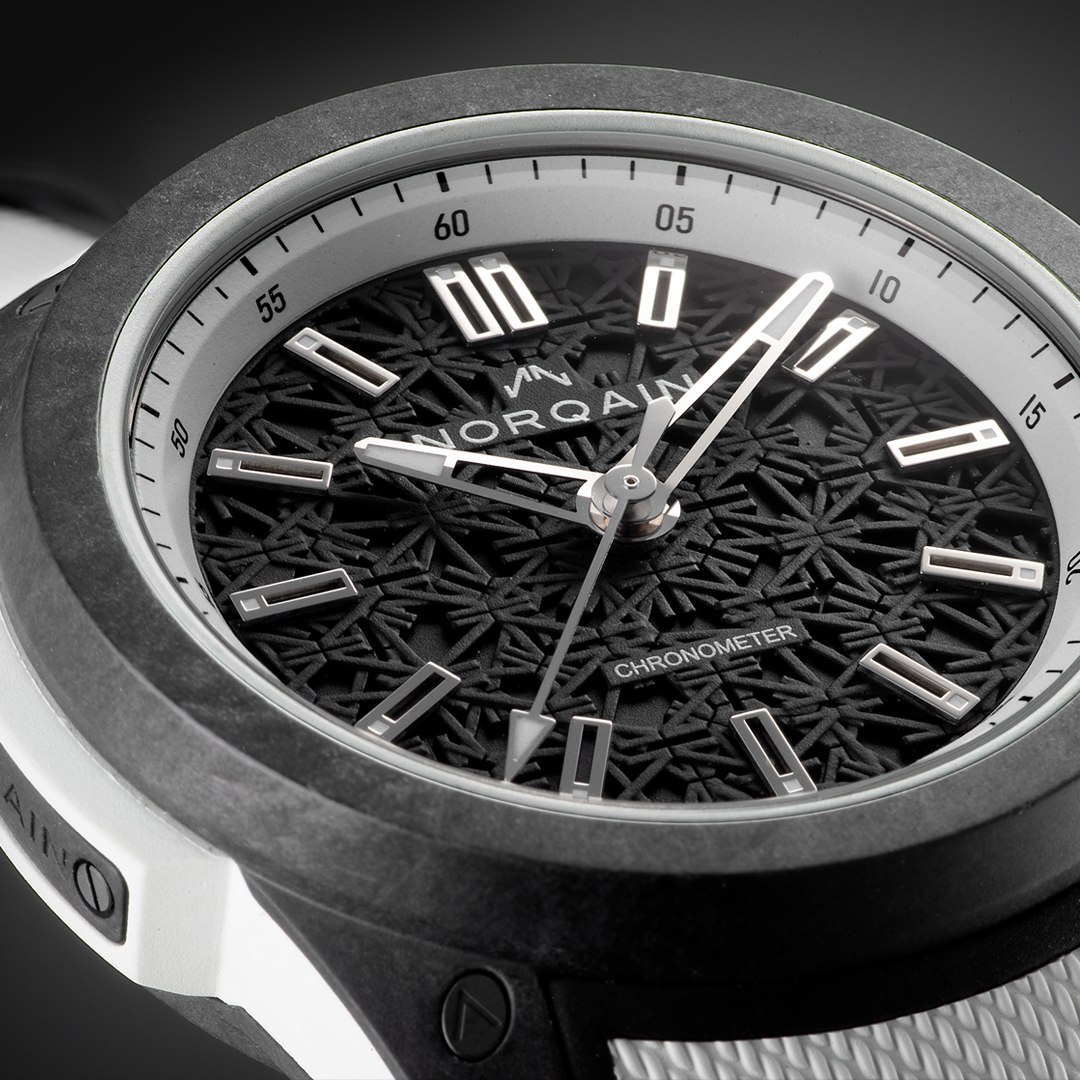 Dial thanks to its very unique three-layer structure.
NORQAIN's sports watches, which combine stylish design with overwhelming strength, are gradually transforming the outdoor scene. We will continue to pay attention to active sports watches that break the conventional wisdom of mechanical watches.
inquiry
NORQAIN Japan TEL:03-6864-3876
■ What is the series "ambitious new watch"?
In 2023, new information from luxury watch brands will continue to arrive. From among them, we carefully select "lively" models that can enjoy fresh surprises and satisfaction beyond the price! I want you to feel once again the power of watches that continue to shine through the ages.
↑Back to TOP
Recommended for you