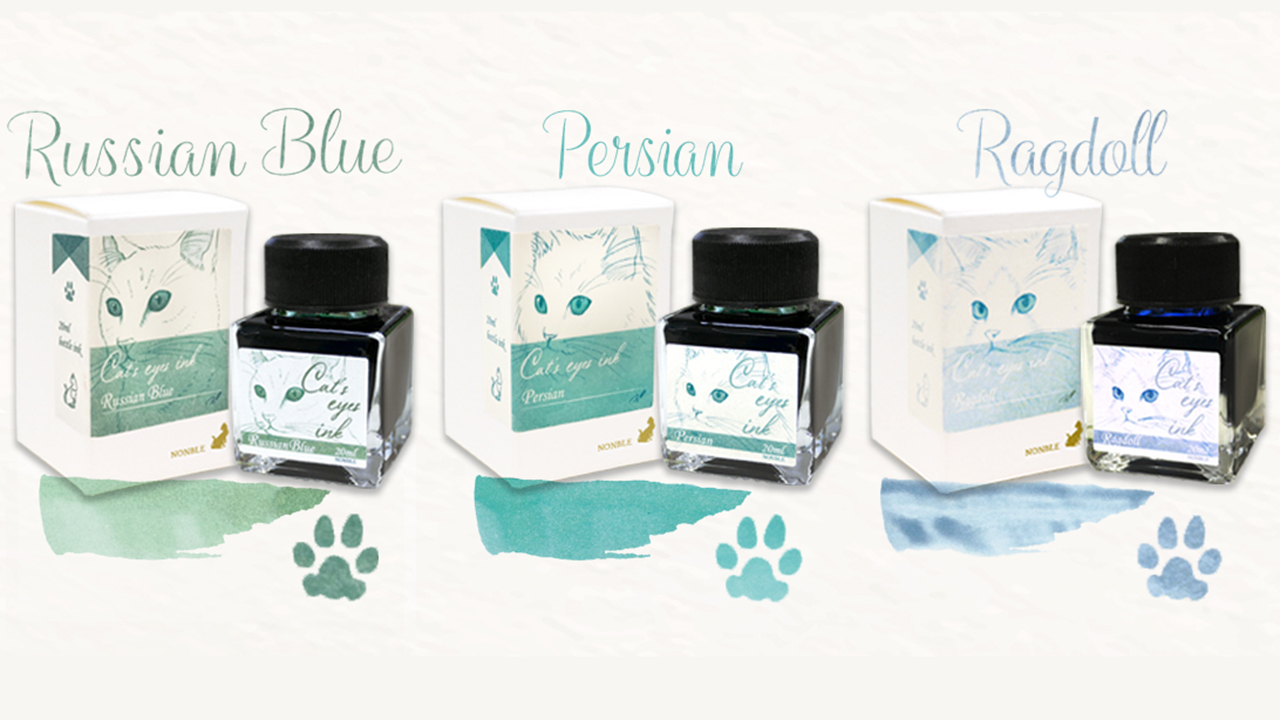 The "Cat's Eyes Inc." series, which was released in the past by the original brand "NONBLE" developed by NBC, which handles stationery, is based on the concept of cat eyes. The reprint was released on February 22nd and was a hot topic,
One more step to the ink swamp … The "Cat's Eyes Ink" series with the concept of cat's eyes is reprinted in a limited quantity!
The second reprint will be released recently.
Click here for an image of the fountain pen ink "Cat's Eyes Ink" series that expresses the color of cat's eyes.
A limited edition of "Cat's Eyes Inc." that was sold in the past and gained popularity. As the name suggests, it is a product that expresses the color of cat's eyes.
In the first reprint, inks with the image of three types of cats, Scottish Fold, Siamese, and black cat, appeared, but the second one is Russian blue with dignified green eyes, Persian with elegant emerald green eyes, and light gray. Three types of blue-eyed ragdolls.
As a special specification, the brand logo engraved on the box of the package is gold only this time. Also, when you purchase ink, you will receive a message card with the same pattern.
You can choose your favorite cat's product, or you can choose the color you care about! The second reprint of the "Cat's Eyes Inc." series will be released on Saturday, June 4, 2022 at 14 stores nationwide operated by NBC. The price is ¥ 1,760 including tax for various 20ml.
Cat's Eyes Inc.
Connecting Japanese culture and "now" –Japaaan