Kibidango Co., Ltd. (Headquarters: Shinjuku-ku, Tokyo) is using the crowdfunding service "Kibidango" operated by the company to "use the original scenery of Japan as ink! We are holding a project for regular domestic sales for a limited time.
[HAPPY MT]is a fountain pen and ink set created with the idea of ​​"becoming a bridge between Japan and Taiwan" now that it has become difficult to go back and forth between each other's countries due to the corona. I worked on a Taiwanese couple who has been involved in pen manufacturing since 1980. Looking forward to the day when I can go on a trip, I am encouraging "refueling (do my best)" from Taiwan to Japan.
This project (https://kibi.co/happymtink) will be the first regular sale in Japan when the target amount of 250,000 yen is achieved. The price will be offered from 4,980 yen (tax and shipping included) for a limited time during the project. We are still accepting support until 23:59 on May 19th (Thursday).
Five ink colors are available. It is a color that makes you feel nostalgic, with the image of the original scenery of Japan seen from Taiwan. We also paid particular attention to the naming to express the world view of[HAPPY MT]such as black, gray, firewood, dark green, and orange.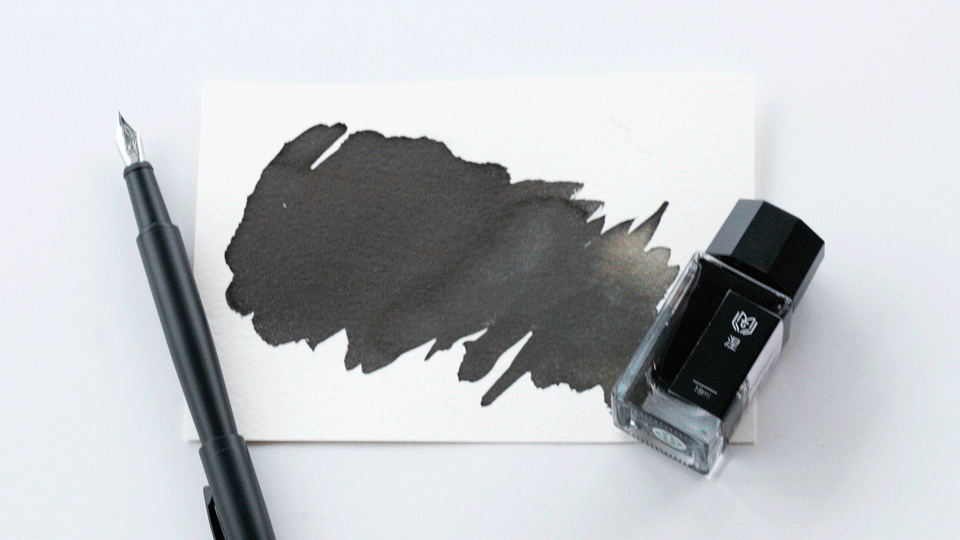 The characteristic of ink is that it has a neutral pH value and good flow, but the ink does not bleed into the paper and there is no worry that it will get stuck in the pen tip and be damaged. In addition to fountain pen ink, it can also be used as ink for brushes, watercolors, and dip pens.

The pen tip is made by Schmidt of Germany, which has a reputation for smooth writing. Since you can feel the "bend" firmly, you can freely and beautifully express "tome" and "splash". The character width is a standard and easy-to-use thickness suitable for writing letters. Even beginners of fountain pens can use it without difficulty, so it is perfect for the first time.

The fountain pen by the couple of Mike and Terri has received a lot of attention, as it has been featured in many major Taiwanese media. In addition, he has received high praise such as receiving the "Mont Blanc International Culture Award" sent to outstanding artists such as Yoko Ono, Ennosuke Ichikawa, Seiji Ozawa, and Ryuichi Sakamoto.

● Set contents
・ Ink x 1
・ Fountain pen x 1
・ Converter x 1
* The color of the fountain pen is different for each ink.

● About ink
-Material: Dye ink, pH value neutral, glass bottle
・ Capacity: 18 ml
・ Size: Length 2.8, Width 2.8, Height 6.5cm
● About fountain pens
・ Material: Brass / plated
・ Size: Length 14.5, Diameter 1.3cm
-Pen tip: Made by Schmidt of Germany (thickness: M)
● Price (tax and shipping included)
・ Pen & ink set
[Super Early Discount]¥ 4,980 (limited to 10 sets)
[Early Discount]¥ 5,350 (limited to 30 sets)
[Kibidango special price]¥ 5,850
・ Pen & ink set x 2
[Super Early Discount]¥ 8,950 (limited to 5 sets)
[Early Discount]¥ 9,990 (limited to 10 sets)
[Kibidango special price]¥ 10,800
·ink
[Price limited to supporters]¥ 600
[Special price]¥ 1,300
・ Japanese original scenery set
[Special price]¥ 4,000
● Country of development / country of origin: Taiwan
● Sales site: https://kibi.co/happymtink
● Delivery time: Scheduled to be delivered sequentially from the beginning of August to the beginning of September 2022 (* 1)
● Warranty period: Only initial defects (* 2)
* 1 Depending on the production status of the manufacturer at the end of the period, the delivery time may change or be delayed. If there is a change in the delivery time, we will inform you on the sales page at any time.
* 2 The initial defective replacement / repair and packing defects will be handled within 7 days after delivery, and we will bear the shipping cost, so please be sure to check the product during the period.
Product specifications and design are subject to change. note that.
■ About Kibidango's "Kibidango Overseas Interesting Product Search Department (Kibitan) Business"
The crowdfunding site "Kibidango" has more than 200 overseas products so far through the "Kibidango Overseas Interesting Product Search Department (commonly known as Kibitan)", a business that manages projects for overseas startups and creators to expand into Japan. Has been delivered to Japan. We have a system in place to carry out all of the technical certification, logistics, and customer support in-house so that Japanese people can pick up overseas products with peace of mind.
"Kibidango" https://kibidango.com