May 31 is World No Tobacco Day. In order to encourage people to think about smoking cessation and health, the Hiroshima Prefectural Government removed ashtrays in smoking areas for a limited time.
WHO = The World Health Organization has designated May 31 every year as "World No Tobacco Day", and the government designates one week after that as "No Smoking Week" to inform people about the health effects of smoking.
As part of this effort, the prefectural government will remove ashtrays from two smoking areas on the premises for one week from May 31 to June 6.
Smoking is said to be a major factor in causing various diseases such as cancer, cardiovascular disease, and diabetes.
According to the prefecture, consultation with a medical institution is effective in quitting smoking.
(Prefectural Health Promotion Division, Nami Kakimoto, Chief)
"If you want to work on smoking cessation, we also introduce medical institutions that can work on smoking cessation on the prefectural website, so I would like you to work on it there."
According to the latest health awareness survey conducted in 2017, the smoking rate among prefectural residents was 23.5% for men and 5.8% for women, and the prefecture continues to set a target of 18% or less for men and 5% or less for women.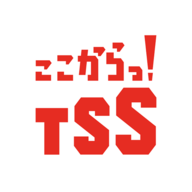 TV Shin-Hiroshima
We will send out the latest news of Hiroshima, familiar topics, and breaking news of disasters and accidents.