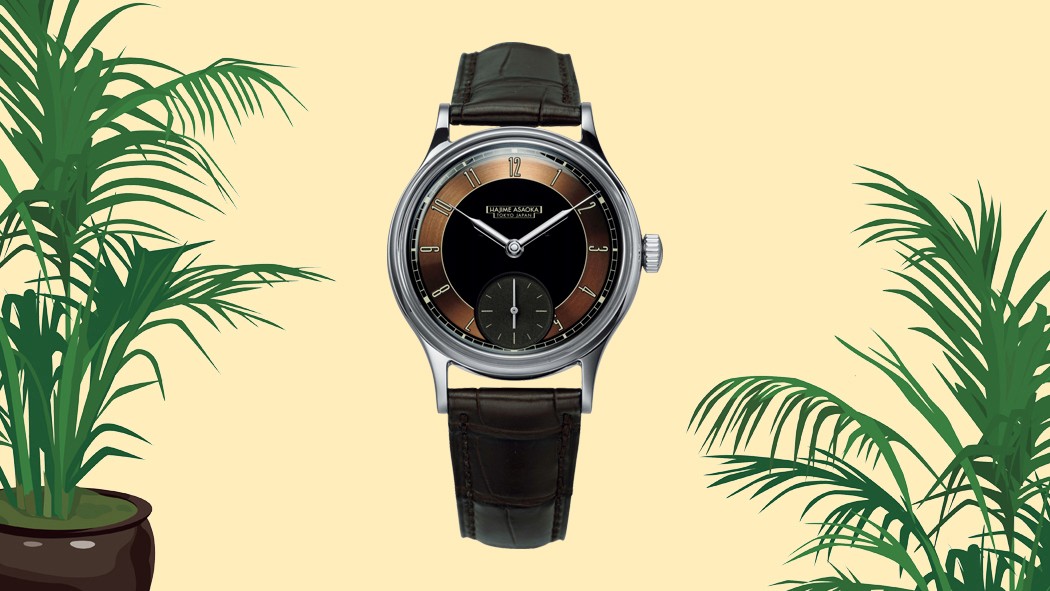 Breathing the air of our era, the watches of watchmakers worthy of being called living legends convey their philosophy and texture. Watch journalist Yasushi Matsuami navigates the profound world with the voice of the person when he meets them.
I had heard that they even made their own CNC machines* to make watches. When I first visited Hajime Asaoka's atelier, I felt a spine stretch at his solemn production stance.
* Computer-controlled cutting machine
"I respect veteran watchmakers who make each part by hand, but even so, if you do it only by hand, there will be minute errors, so I want to use machines to make it closer to perfection."
There was a "demon of precision machining" there.
His career is very different from that of ordinary watchmakers. After graduating from Tokyo University of the Arts, he worked as a graphic and product designer. He began making watches in earnest in 2008.
"After the Lehman shock, I had less work and more time, so I thought it would be a test of my skills."
I started working on tourbillons in the summer. By the end of the year, the movement was almost complete, and in the spring of the following year, he made his own exterior and completed it in less than a year.
After that, he released the "TSUNAMI", which placed a large balance in the center of the movement, and the chronograph. The tourbillon, which collaborated with two Japan precision machining specialist companies, also attracted attention as a project to disseminate the high-level manufacturing of Japan.
While the works of "HAJIME ASAOKA TOKYO JAPAN" are attracting the attention of high-end collectors around the world, he is also focusing on his efforts as a watch designer at "CHRONO TOKYO", which was launched with the concept of "Hajime Asaoka's private watch", and its overseas brand "KURONO TOKYO", which bears the katakana "Chrono" logo. Of course, it is difficult to handle the entire process by yourself, but there are other hurdles in the design and ordering for mass production. He has cleared this with his first-class know-how. The "KURONO TOKYO" model continues to sell out within minutes of online reservations. There is no doubt that his creative style from the perspective of a designer, which is different from that of a watchmaker, has captured the hearts of enthusiasts.
Text: Yasushi Matsuami
Illustration: Mai Endo
Edit: Mitsuhide Sako(KATANA)