[L & S Corporation]
Introducing a Japanese-only collection with outstanding contrast!
From Wednesday, March 9, 2022, the Belgian bag brand Kipling will be offering a Japan-only collection for the 2022 spring / summer season, where the vivid contrast of "black x multi-color stripes" is impressive. It will be on sale at online shops and major department stores nationwide.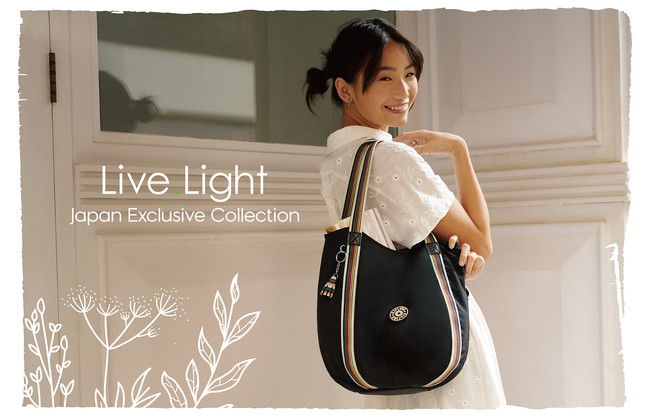 A collection limited to Japan in the spring and summer of 2022, with a striking punchy color scheme of "black x multi-color stripes" with vivid contrast.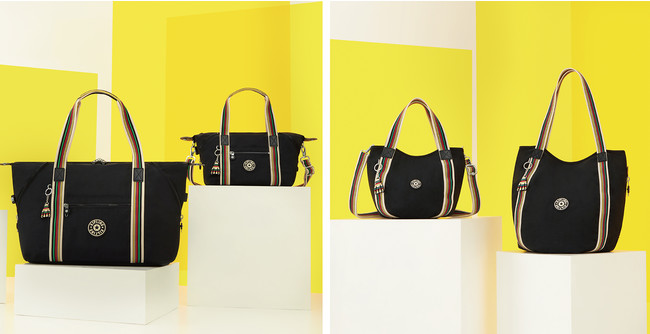 This year, touching on the 30th anniversary year of the brand's iconic bag "ART", the materials of the bags in the Japan limited collection have returned to the origin of the brand with crinkle nylon, and the collection has a casual taste with a distinctive black color. As an ART model that has been loved since 1992 and has become a bag that symbolizes Kipling, the travel bag "Art M" and the handbag "Art Mini" are available as items.
We also have 5 types of "Japan Exclusive Limited Edition" bags that can only be seen in this collection.
A wide variety of developments such as the cute round-shaped shoulder bag "Balloon", its mini-sized handbag "Little Balloon", and the minimalist and sophisticated design backpack "Pyros" that is easy for adult women to use. It has become.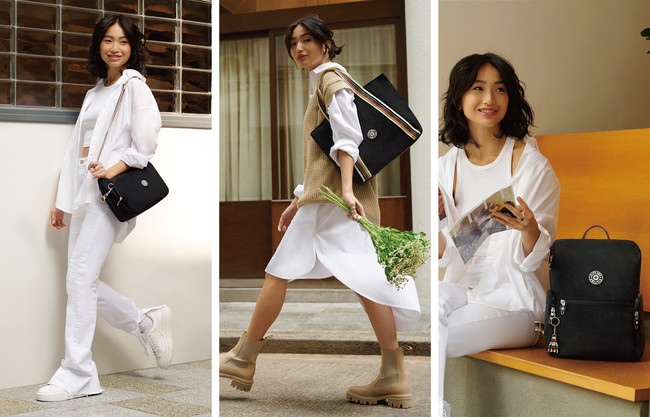 SS22 Japan limited collection release commemorative campaign
Collection release From Wednesday, March 9th, a campaign will be held to commemorate the release of the "SS22 Japan Limited Collection".
An original flat pouch will be presented to those who purchase over 15,000 yen including tax.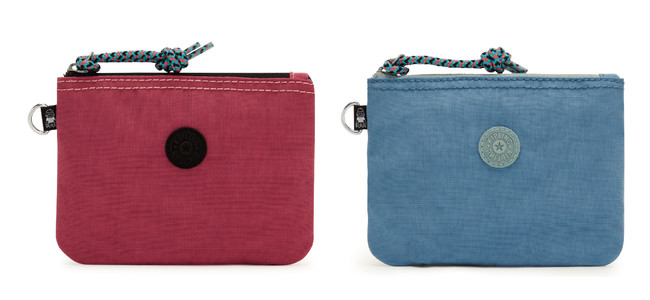 * Ends as soon as it runs out
* Online shop only has a blue pouch
[Holding stores]Online shop, Kitasenju Marui store, Shin-Yokohama Prince Pepe store, Melsa Sakae store


▼ Click here for the Japan Exclusive Collection special page
https://www.kipling.jp/japan-exclusive-2022
[About Kipling]
Kipling's success story began in 1987 in Antwerp, Belgium, one of the fashion centers, with a bag of crinkle nylon material. Based on unconventional creative ideas, the Kipling bag, which has a cool and casual style and a well-thought-out design, evokes the desire to go somewhere and is close to the person who shines in his own way.
Kipling goes beyond just a bag brand to embody a positive attitude, a fun and light heart, a free spirit and an inclusive way of life.
Widely known Kipling bags and accessories are now available in stores in more than 80 countries around the world and online (www.kipling.jp).
To details of corporate press release (2022/03 / 10-15: 17)