Check out related news!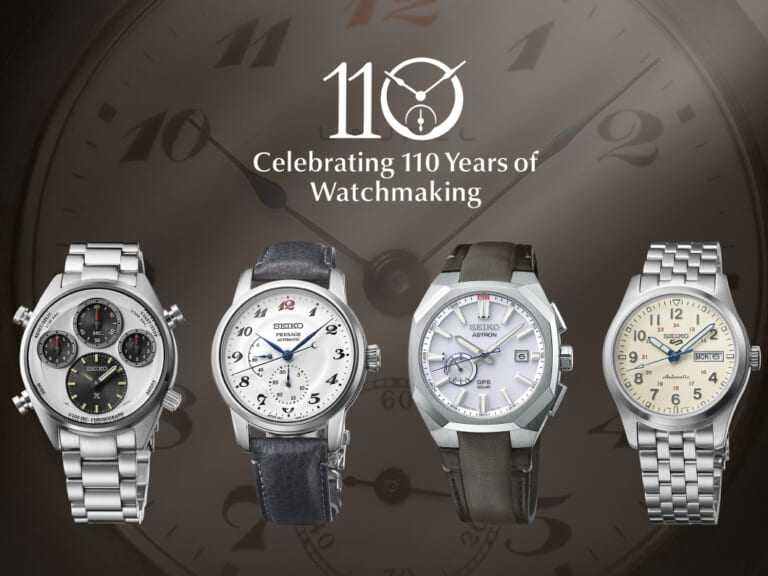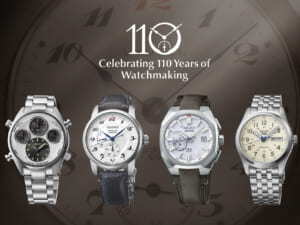 Seiko pays homage to the Laurel wristwatch, the first wristwatch made in Japan, and will release a total of 11 limited-edition models incorporating its design elements from October 7. In 1881, the company began its business by repairing and selling clocks, and in 1892 began manufacturing wall clocks. In preparation for the era of wristwatches that would soon come in the early Taisho period and pocket watches, Seiko continued to prototype and research wristwatches, and in 1913 completed the first wristwatch made in Japan, the Laurel. Laurel has contributed to the subsequent development of mechanical technology and industry in Japan, and was recognized as a Mechanical Engineering Heritage by the Japan Society of Mechanical Engineers in 2014. As a cultural heritage that has contributed to the lives and culture of the people, it was selected as one of the things that we want to pass on to the next generation. Since the development of Laurel, Seiko has been producing a variety of innovative wristwatches for 110 years. To ensure that everyone has accurate time, and to add color to each person's precious "time". It has always been and always will be.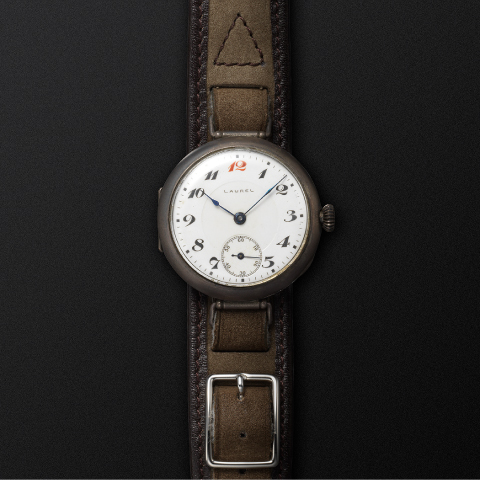 The concept of this work is a homage to the original Laurel. The first generation Laurel features a white dial, 12 numerals in red and a brown leather belt. These design elements are incorporated and developed in common with the model. Let's take a look at the 11 models from six brands: Seiko Presage, Seiko Prospex, Seiko Astron, Seiko 5 Sport, Seiko Lukia, and Seiko Selection.
(1) Seiko Presage
Continuing over 100 years of watchmaking tradition. As a mechanical watch brand that transmits the aesthetic sense of Japan to the world, the brand has been highly evaluated by those who are interested in mechanical watches for its unique and unique design.
– Craftsmanship Series SARW071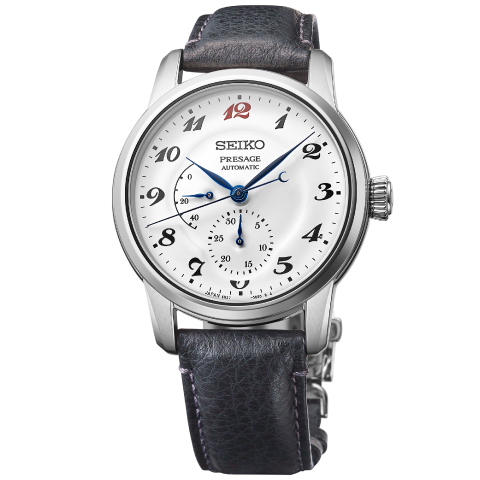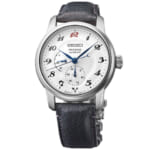 SS (40.2mm diameter). Water resistant to 10 ATM. Automatic (Cal.6R27). Limited edition of 1,500 bottles worldwide (including 300 in Japan). JPY 165,000
Like the first Laurel, the dial uses enamelware. The enamelware dial, which is difficult to manufacture, was baked under the supervision of enamelware craftsman Mitsuru Yokosawa. Faithfully incorporating the Arabic numeral typeface used in the first Laurel and the red color of 12 o'clock, it expresses the timeless design in a modern style.
[See more Seiko Watch 110th Anniversary Limited Edition Models]
【Contact】
Seiko Watch Customer Service Center
TEL.0120-061-012
Watch LIFE NEWS Editorial Department
[Check out other news! ]】
■[Seiko machine in the 60,000 yen range! ]A diver's watch with a subtle navy bezel that is not black|OUTLINE NEWS no.101
■[Carefully selected from Seiko, Citizen, Orient for less than 100,000 yen]7 domestic diver's watches given nicknames